Hulu's taking things downtown, to a more extreme place of learning.
Earlier today, FUNimation began streaming the first two episodes of Prison School on Hulu. New episodes will be added each Friday, exactly one week after they air in Japan. Hulu Plus subscribers will get early access to the new instalments, as well as HD streams of each episode.
Prison School is based on Akira Hiramoto's comedy manga of the same name. Tsutomu Mizushima (Shirobako) is helming the series at J.C. Staff. Junichiro Taniguchi (Monthly Girls' Nozaki-kun) is providing character designs, while Michiko Yokote (Love Stage!!) handles the overall series composition.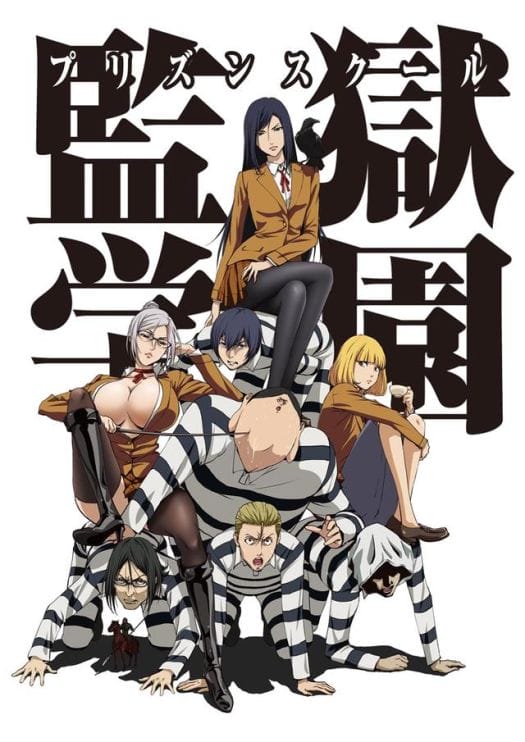 The confirmed voice cast is as follows:
Kiyoshi Fujino: Hiroshi Kamiya (Attack on Titan)
Takehito "Gakuto" Morokuzu: Katsuyuki Konishi (Tengen Toppa Gurren Lagann)
Shingo Wakamoto: Kenichi Suzumura (Mobile Suit Gundam SEED Destiny)
Jouji "Joe" Nezu: Daisuke Namikawa (The Heroic Legend of Arslan)
Reiji "Andre" Ando: Kazuyuki Okitsu (Arpeggio of Blue Steel -Ars Nova-)
Mari Kurihara: Sayaka Ohara (ARIA The Animation)
Meiko Shiraki: Shizuka Ito (To Heart 2)
Hana Midorikawa: Kana Hanazawa (Oreimo)
Chiyo Kurihara: Chinami Hashimoto
Chairman: Keiji Fujiwara
Anzu Yokoyama: Yō Taichi
The series kicked off on July 10, on Tokyo MX, KBS Kyoto, Sun TV, TV Aichi, and BS 11.
Hulu streams are available exclusively in the United States.
Source: Fandom Post