The world of Hayao Miyazaki will be hitting homes across North America in a truly epic package.
Earlier today, geek culture site Nerdist reported that Disney will release the filmography of legendary creator Hayao Miyazaki in an attractive boxed set. The collection, which will be released as The Collected Works of Hayao Miyazaki, will include all 11 feature films from Miyazaki's career as a director.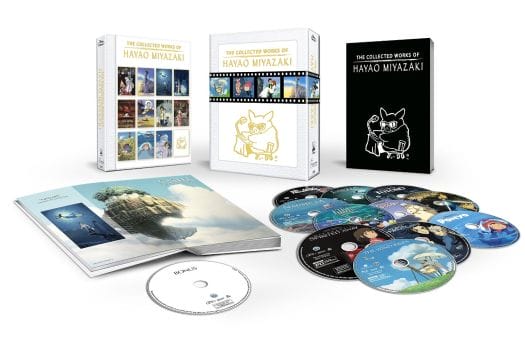 The full film list is as follows:
Lupin the Third: The Castle of Cagliostro
Nausicaä of the Valley of the Wind
Castle in the Sky
My Neighbor Totoro
Kiki's Delivery Service
Porco Rosso
Princess Mononoke
Spirited Away
Howl's Moving Castle
Ponyo
The Wind Rises.
Extra features will include:
Yuki no Taiyo (Yuki's Sun), a 1972 TV pilot based on Tetsuya Chiba's manga of the same name, and Miyazaki's directorial début
Episodes 26, 27, and 41 of 1972 anime series Akado Suzunosuk (Little Samurai)
Uncut version of Miyazaki's Retirement Press Conference
Companion book, which features The Great Dichotomy: Looking at the Works of Hayao Miyazaki by Tomohiro Machiyama
Similar sets were released in Japan and Australia (via Madman Entertainment).
Notably missing from the North American set is the music video for On Your Mark by Chage and Aska. The feature was conceived, written, and directed by Miyazaki. this was originally planned for the Japanese set, though it was ultimately pulled when band member Chage was arrested for drug possession. The extra was shipped to customers on a bonus DVD after the fact.
Source: Nerdist