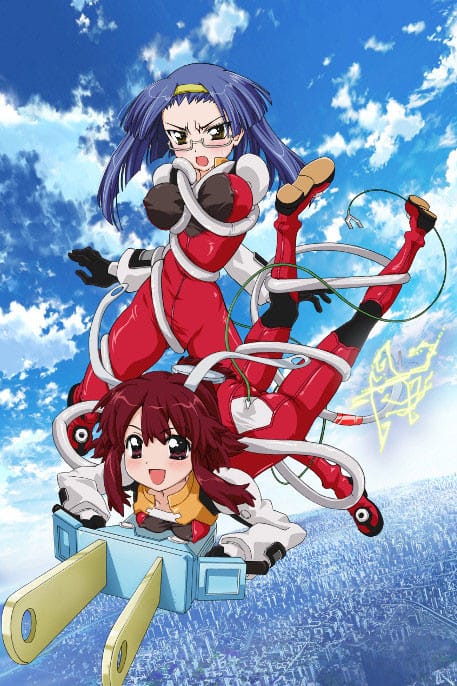 It's an all-out cage match as the Ladies face down with the Butlers at Crunchyroll! Who will win? Whose style will reign supreme?
Last week, Crunchyroll announced that they will stream the dubbed versions of Ladies Versus Butlers! and Charger Girl Juden-chan. Though the company didn't reveal a specific première date, they did note that both shows will be streamed in their entirety in both the United States and Canada.
Media Blasters announced that they would dub both Juden-chan and Ladies Versus Butlers! last month. The two dubs will be produced by MB Voiceworks.
Brittany Lauda will serve as director on the Ladies Versus Butlers! dub, while also playing the part of Kaoru Daichi. The full dub cast is as follows:
Akiharu Hino: Daniel J. Edwards
Kaoru Daichi: Brittany Lauda
Tomomi Saikyou: Amber Lee Connors
Selina Iori Flameheart: Carrie Savage
Shingo Todoroki: Y. Chang
Saori Shikikagami: Yara Naika
Ayse Khadim: Michaela Laws
Toichito Kazamatsuri: Brendan Hunter
Mimina Osawa: Daisy Guevara
Media Blasters also began streaming a second promotional clip for the series, which highlights Carrie Savage's performance as Selina.
Previously, MB Voiceworks confirmed that Brittany Lauda was cast as Plug Cryostat in Juden-chan
Charger Girl Juden-chan is currently streaming in subtitled format on Crunchyroll. Due to adult content, the series is age-restricted and require a free account to view.
Source: Crunchyroll