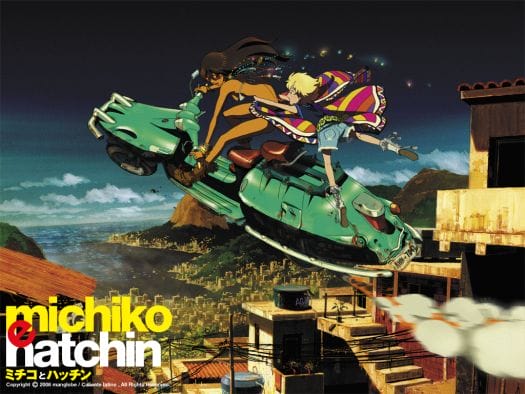 It's a tale about two young women on a journey to find a man and, ultimately, their own destinies.
Earlier today, Toonami announced that they will host an anime marathon on Labor Day weekend. The block will show seven episodes of Michiko & Hatchin on September 5, which will run from midnight through 3:00AM.
The full episode breakdown is as follows:
12:00am: Episode 4
12:30am: Episode 5
01:00am: Episode 6
01:30am: Episode 7
02:00am: Episode 8
02:30am: Episode 9
03:00am: Episode 10
Michiko & Hatchin is an original series that aired in the fall 2008 anime season. Sayo Yamamoto (Lupin III: The Woman Called Fujiko Mine) helmed the series at Manglobe, while Shinichiro Watanabe (Cowboy Bebop) served as producer.
FUNimation holds the rights to the series in North America, and released it on DVD and Blu-Ray last year. The title premiered on the Toonami block on June 20.
FUNimation currently streams the first four episodes of the series in subtitled format on YouTube (US audiences only). The first four dubbed episodes are currently available for free viewing on FUNimation's website.
Source: Toonami Tumblr