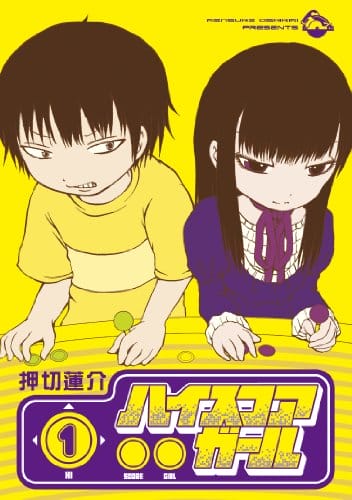 A potentially ugly situation ended on a positive note.
Earlier today, Square Enix announced that they've settled a number of claims with SNK Playmore. The two companies, through SNK parent company Ledo Millennium Co., Ltd., decided to mutually settle a case regarding Rensuke Oshikiri's Hi Score Girl manga. The two parties decided to mutually settle the case, agreeing instead to pursue collaborative efforts.
On August 24, SNK Playmore officially filed documents in the Osaka District Court dropping its criminal charges. The court has since received the documents, meaning that Squre Enix can resume publishing Hi Score Girl manga and merchandise.
The case first came to light last year, when the Osaka police department's Consumer and Economic Crime Division searched the offices of Square Enix's headquarters, as well as locations linked to the publisher.
SNK alleged that the Hi Score Girl manga contained over 100 instances of unauthorized uses of characters from various SNK-Playmore properties. The King of Fighters and Samurai Spirits were among the named properties. Moreover, the end notes of compiled volumes contained a copyright notice that includes SNK, complete with the © mark, which implies that some form of consent was granted for the characters' usage.
SNK alleged that they found out about the infringements in the summer of 2013, when a Tokyo-based production company approached SNK for permission to use their properties in an anime adaptation of the title.
SNK Playmore formally filed a formal complaint in May 2014. According to Article 119, Section 1 of the Copyright Law of Japan, such a filing required the company to press criminal charges. According to SNK, the company repeatedly requested that Square Enix stop publishing the title, both in collected volumes and in print, though Square Enix never gave a real response to the matter.
In October 2014, Square Enix filed counter-suit against SNK Playmore, claiming that Square was willing to reveal that SNK's claims were invalid.
Source: Anime News Network