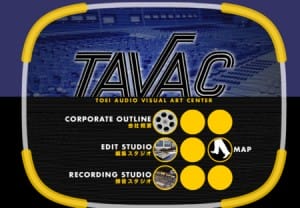 The anime world is losing a landmark.
On Friday, voice acress Megumi Hayashibara revealed that recording studio TAVAC (Toei Audio Visual Art Center) Studio is closing its original Shinjuku location. Hayashibara reported the news on her blog, noting that "it seems as though the reason is because of a problem with the building's resistance to earthquakes."
TAVAC first opened in 1973, working as a recording and editing studio for Toei Animation's projects. Notable works include One Piece, Sailor Moon, and the Dragon Ball franchise.
In addition to its Toei work, though, the studio recorded numerous other titles, including Revolutionary Girl Utena, Fruits Basket, and Neon Genesis Evangelion. They also worked on video games, including Xenosaga and Metal Gear Solid.
Source: Megumi Hayashibara's blog (via Anime News Network)