Take my revolution… in HD!
A Revolutionary Girl Utena Blu-Ray release on the way, and Nozomi Entertainment is reaching out to fans to see how they can make the release their finest yet.
Earlier today, Nozomi published a post to its Facebook page seeking input on the upcoming release. The company's seeking input on what fans would like to see added, from packaging styles to extra features.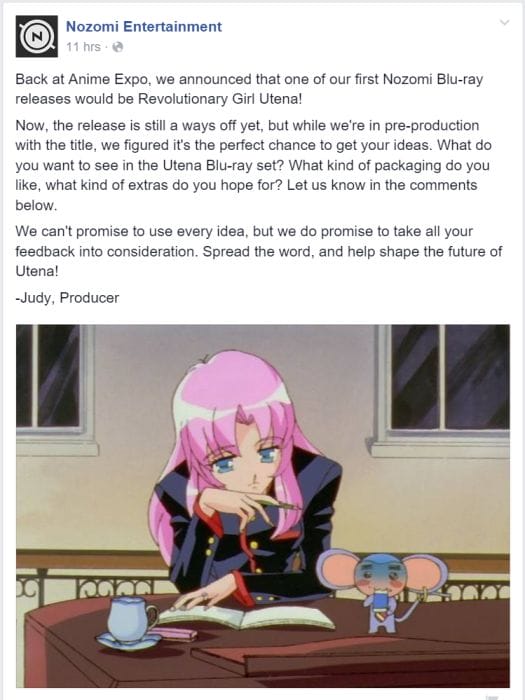 Nozomi previously released Revolutionary Girl Utena as a series of limited edition DVD boxes, which featured remastered audio and video. The retailer rescued the license, which was previously held by Central Park Media, in 2010.
Source: Nozomi Entertainment (Facebook)