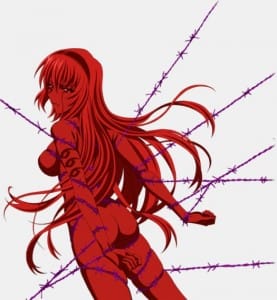 I'll see your Schwarzesmarken, and raise you a Bernhard.
Earlier today, developer Age Soft announced that the Muv-Luv Schwarzesmarken anime series will hit Japanese TV in January 2016. The show's official website also launched earlier today, with a confirmation that Kenichi Suzumura (Gintama) will play the leading role of Theodor Eberbach.
The full cast list is as follows:
Theodor Eberbach: Kenichi Suzumura
Katia Waldheim: Minami Tanaka
Irisdina Bernhard: Nozomi Yamamoto
Lise Hohenstein: Yoshino Nanjou
Anett Hosenfeld: Chika Anzai
Gretel Jeckeln: Kiyono Yasuno
Pham Thi-Rang: Emiri Kato
Sylvia Kschessinska: Michiyo Murase
Walther Krüger: Kenta Miyake
Beatrix Brehme: Yukari Tamura
Circe Steinhoff: Manami Numakura
Muv-Luv Schwarzesmarken will be based on the visual novel of the same name. The series will be helmed by Tetsuya Watanabe (Rumbling Hearts) at Ixtl and Liden Films. Shuichi Hara will handle character designs on the title, while Garden will provide the show's music.
Source: MoCa News