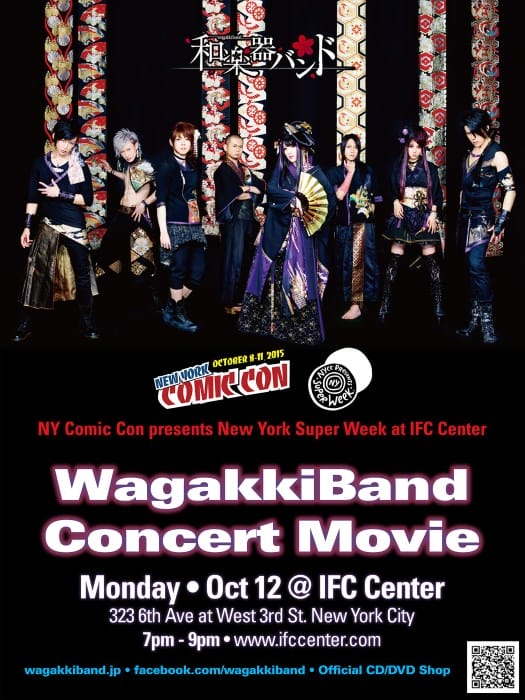 Soon, the glorious sound of WagakkiBand will rock through the IFC Center.
Cool Japan Music announced that they will screen a new WagakkiBand concert film. The label will screen the two-hour movie at New York's IFC Center on October 12th, with showtime scheduled for 7:00PM.
Tickets are currently available via the IFC Center website for $14.
WagakkiBand is a Tokyo-based group that fuses traditional poetry recitation (shigin) with traditional instrumentation (wagakki) and hard rock. Their break-out single, Senbonzakura, received over 25 million views to date.
More recently, the group performed the main song in the second live-action Attack on Titan film.
Earlier this year, the group performed their first American concert at Anime Expo. I was on-hand, and I must admit that I was quite impressed with the performance.
They are currently planning a US tour for Spring 2016, but they are not ready to release the dates and locations as of yet.
Source: Cool Japan Music