Hide your valuables, classic anime fans. The world's greatest thief is on the loose again!
Earlier today, Crunchyroll started streaming Lupin the Third Part One and Lupin the Third Part 3 on their service. As of press time, Lupin the Third Part One is available in its entirety to all users, while premium subscribers have access to Lupin the Third Part 3.
Visual novel adaptation Yosuga no Sora also made its way to the service today. The series is available to premium subscribers, as of press time.
All three shows are available in the United States and Canada.
Lupin The Third is a light-hearted adventure series, based on Monkey Punch's manga of the same name. The first season of the show animated by Tokyo Movie. Three directors helmed the series: Masaaki Osumi, and Studio Ghibli co-founders Hayao Miyazaki and Isao Takahata. Future Boy Conan screenwriter Soji Yoshikawa wrote the show's scripts.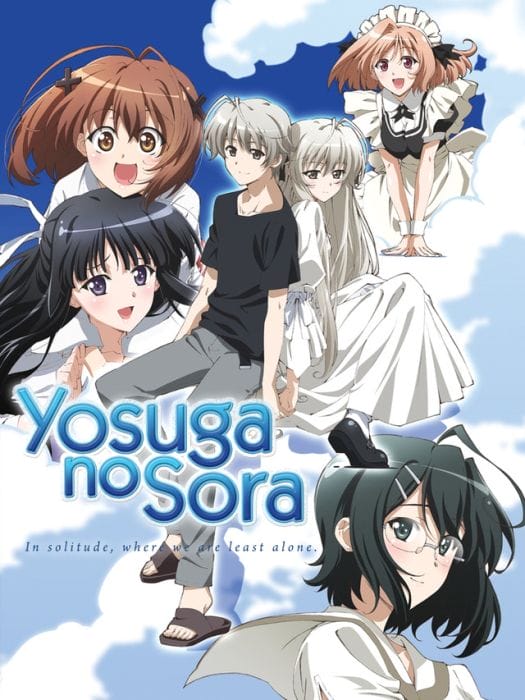 The third season was directed by the team of Kazuhide Tomonaga (chief director) and Yuichiro Yano at Telecom Animation Film. Yuuya Takahashi wrote the series's scripts.
A new Lupin III series began airing on Japanese TV on October 1.
Yosuga no Sora is based on Sphere's visual novel of the same name. The title was directed by Takeo Takahashi (Aki Sora) at studio feel. Kanetoshi Kamimoto (Burst Angel) provided character designs for the series, while Naruhisa Arakawa handled series composition. Media Blasters currently holds the rights to the title in North America.
Source: Crunchyroll