It looks like Tetsuo's march to Hollywood needs a leader… for the moment.
Earlier today, Yahoo! Movies reported that Mad Max: Fury Road director George Miller turned down the director's chair for the Hollywood adaptation of Akira. The topic arose during a conversation with Yahoo! Movies UK regarding Miller's work on Mad Max.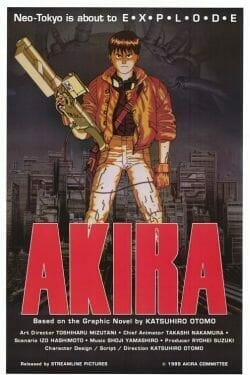 Miller mentioned that "[t]here was talk of it [the live action 'Akira'] […] But I've got so many things on my dance card, I don't have the time to do everything […] I'm a huge fan of anime and the precision of that and to some degree Manga, even though I don't read Japanese, but just the aesthetic of it. So 'Akira' might have been one of the many movies but it certainly wasn't one that directly influenced 'Mad Max'."
Akira's Hollywood adaptation has bounced in and out of the headlines since Warner licensed the film rights for the property in 2008. Since then, the film has seen numerous writers attached to the project, including Gary Whitta, Mark Fergus, Hawk Ostby, Albert Torres.
Similarly, the film was originally slated to be directed by Ruairi Robinson.
Currently, Daredevil and Orange Is The New Black writer Marco Ramirez is attached to the project as a writer.
Source: Yahoo! Movies