Editor's Note: This year's Another Anime Convention was held from October 16 though the 18th. Hundreds of fans gathered at Manchester, New Hampshire's Radisson Hotel Manchester for a weekend of fun and fandom. Whether it was the concert by the L33tStr33t Boys, or a chance to meet actors like Lauren Landa (Attack on Titan) and Kyle Hebert (Blue Exorcist), there was something for everybody.
Brian was able to attend the event, where he snapped dozens of fantastic cosplay photos.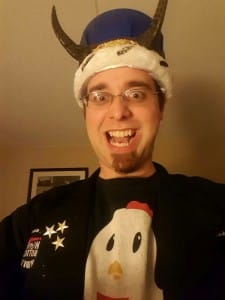 This guy. Look how excited he is!
I'd like to extend my deepest thanks to Brian for his photos from the event!
-MJF