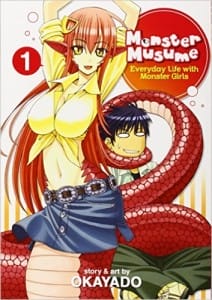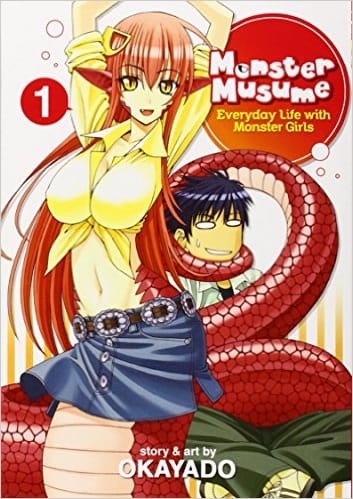 The monster maidens are back for some bite-sized fun!
Earlier today, Seven Seas announced that they licensed Monster Musume: I ♥ Monster Girls. The series will be released in two volumes, each of which features a color insert and three postcards. The first book will hit retailers on May 17, 2016 with a suggested price of $13.99. Volume 2 will hit on July 12.
Monster Musume: I ♥ Monster Girls is a series of four-panel comics based on Oyakodo's Monster Musume. The title expands on the main title's universe with new stories, including an original work by Nurse Hitomi's Monster Infirmary creator Shake-O.
Seven Seas publisher Jason DeAngelis commented on the acquisition, stating:
We're thrilled to be able to add to the Monster Musume mythology, […] Monster Musume: I ♥ Monster Girls allows readers another chance to experience all the heart and comedy of the original series, as envisioned by a talented team of creators renowned for their monster girl stories. There are some really cute and hilarious stories in these books, not to mention the bonus character postcards that come with them!
Seven Seas also holds the rights to the original Monster Musume manga in North America. The company shipped the seventh volume to retailers in July.
Source: Seven Seas Blog