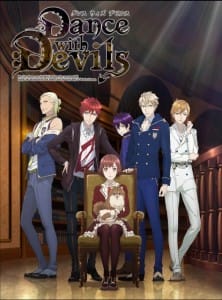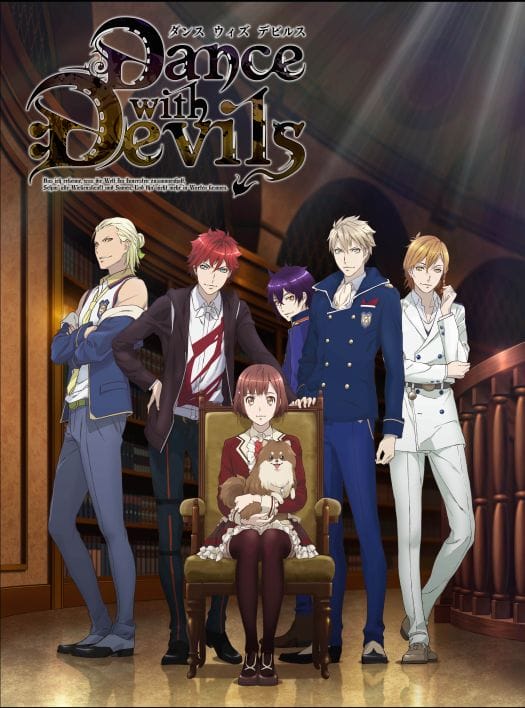 When the devil offers to dance, do you accept his invitation?
Earlier today, FUNimation announced the English dub cast for Dance With Devils. The show will star the following:
Ritsuka Tachibana: Dawn M. Bennett
Rem Kaginuki: Garret Storms
Urie Sogami: Aaron Roberts
Mage Nanashiro: Ricco Fajardo
Shiki Natsumezaka: Seth Magill
Lindo Tachibana: Gregory Lush
Kyle Phillips will direct the dub, with Patrick Morphy working as ADR Engineer. The show's scripts will be handled by Jamie Marchi. The dub is slated to première on FUNimation's streaming service on November 11, at 11:00AM Eastern.
Dance With Devils is based on Rejet's (Diabolik Lovers) upcoming visual novel of the same name. Ai Yoshimura (Blue Spring Ride) is directing the series at Brain's Base, with Tomoko Konparu handling series composition. Character designs were provided by Yuka Takashina.
FUNimation describes the show as follows:
From Rejet, the original creator of Diabolik Lovers, and Brain's Base, the studio behind Princess Jellyfish, comes a devilish tale of high school seduction. Second-year student Ritsuka Tachibana has the perfect school-to-life balance, but all of that's thrown into chaos when she discovers that several of her handsome male classmates are actually demons in disguise.
Source: FUNimation Blog