Welcome, readers, to another issue of AniWeekly! Last week was a big ones for Digimon fans, as Digimon Adventure tri. made its long-awaited début to Japanese theaters! Taichi, Agumon, and company were finally back for one last hurrah in the Digital world.
Otherwise, though, it was a week of big news, and even bigger surprises.
In The News
Did someone say "candy"? Shonen Sunday unveiled the voice cast for the upcoming Dagashi Kashi anime series. Ayana Taketatsu will play the role of the ever-eccentric Hotaru Shidare.
Kuma's not having his revenge anymore. Afro Samurai 2: Revenge of the Kuma was yanked from digital storefronts. Developer Versus Evil explained that the title was "a failure," and that the company would refund all customers who purchased the game.
Rock the marathon! Toonami's planning a pair of anime marathons for December. Fans can rock the dragon on December 9 with a Dragon Ball Z Kai marathon. Likewise, Toonami watchers will join the Straw Hat pirates for a post-holiday One Piece marathon on December 26.
Hello censorship, my old friend. It looks like Osomatsu-san is getting another round of alterations. The show's third episode is being edited for the upcoming Blu-Ray release, due to a decision by the show's production committee.
Digivolve into ultimate! Crunchyroll started streaming the first Digimon Adventure tri. movie. The film is being distributed as four distinct "episodes" which are currently available to Premium subscribers.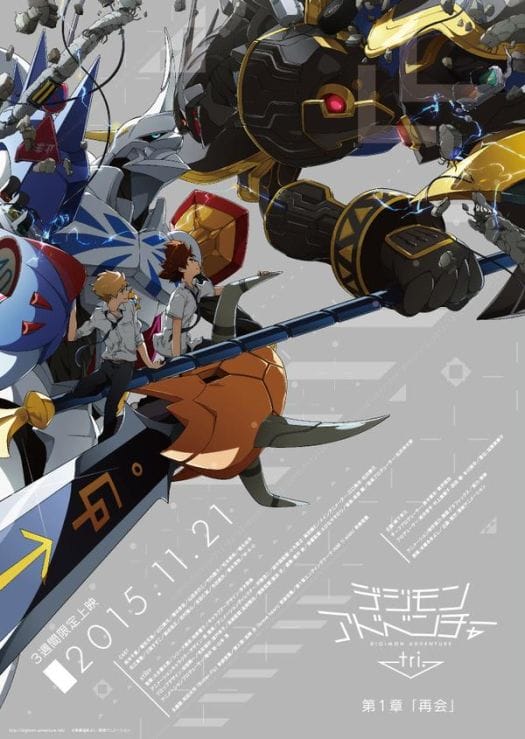 No need to pass BLAME, here! Polygon Pictures, the studio behind Knights of Sidonia, is working on an anime film adaptation of Tsutomu Nihei's BLAME!
A laughing man who's no laughing matter. Entertainment mag Variety reports that Sam Riley (Pride and Prejudice and Zombies) will play the role of Laughing Man in the Hollywood Ghost in the Shell movie.
Thunderstruck! A wealth of Mobile Suit Gundam information hit the web last week! The series is slated to be a four-episode OVA, which will be directed by Gundam UC's Kou Matsuo. The first cast and crew information, as well as a number of character designs and screengrabs were published to the official Gundam website.
Going to where it all began… Fairy Tail Zero, prequel to the über popular Fairy Tail is getting an anime series. The show will kick off in January, and the first cast and crew were unveiled for the project.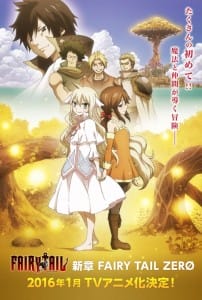 From The AniBlogging Community
Getting into the business. Paige at Organization ASG put together a fantastic guide for those looking to land a career in the world of manga publishing. It's a fantastic read, which goes over the core skills, degrees, and other resources that would make any résumé sing.
That shrinking common ground. Manga Therapy wrote a short piece on the diversity of culture, and how it brings us together, while also pushing us apart.
Happy Birthday, Otaku Journalist! Otaku Journalist celebrated its sixth anniversary on November 16. We'd like to offer a huge congrats, and hopes that the next six years will be filled with fantastic articles!
That one with the anime avatars. This is a bit of a two-parter. First, Max Read's New York Magazine opinion article suggests that Twitter accounts with anime avatars are pretty likely to be saying something racist, sexist, or just plain awful.
Crunchyroll's Isaac Akers shot back with a beautifully written response, that's certainly worth a read.
Weekly Fun Stuff!
3… 2… 1… let's jam! Cowboy Bebop was a highly influential anime series, and a rarity that expanded into the mainstream of western pop culture. That said, though, do you know everything about the spacefaring series? Cartoon Hangover tackles the title in its "107 Facts" series, which delivers facts both common and obscure about the series.
Note: #20 is a bit off-base. Samurai Champloo was produced by Manglobe, a defunct studio which was founded by Sunrise producers Shinichirō Kobayashi and Takashi Kochiyama.