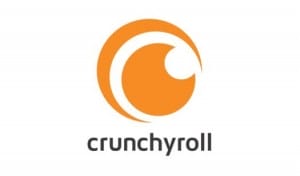 Apparently, the otter decided to take another bite of the crunchy roll.
Chernin Group subsidiary Otter Media revealed that they will invest another $22 million into Crunchyroll parent company Ellation. The company will use the funding to expand its product offerings and engineering capacity, while bolstering its original content initiatives.
Last month, Crunchyroll and Sumitomo announced that they would come together in a joint venture. The two organizations will create a new company that focus on funding anime co-production projects.
According to Ellation, Crunchyroll currently serves 20 million registered users, and expects 750,000 paying subscribers by the end of 2015. The combined user base watches 1.5 billion (with a "B", that's not a typo) minutes of anime every month. In addition, the company revealed that 80% of its subscriber-base comes from English-speaking countries.
When asked about the company's current direction, Ellation CEO Tom Pickett stated that "We're trying to build video and product that super-serve a certain set of the audience […] That's fundamentally different from Hulu and Netflix, which are trying to go very broad with a thin layer of content."
The Chernin Group purchased a majority stake in 2013. While the total value of Chernin's offer wasn't announced, Chernin valued the company at $100 million at the time of the buy.
Source: TechCrunch