Schwartz's Mark? I don't get it.
Joking aside, the official Schwarzesmarken anime website updated with a new promotional video. The 90-second teaser introduces the main characters and voice cast members.
Schwarzesmarken is based on the visual novel of the same name. The series will be helmed by Tetsuya Watanabe (Rumbling Hearts) at Ixtl and Liden Films. Shuichi Hara will handle character designs, while Garden will provide the show's music.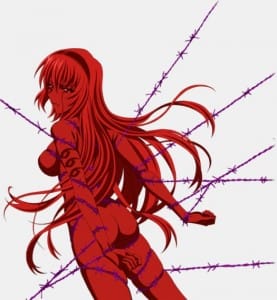 The visual novel's voice cast is returning to lend its talents to the Schwarzesmarken anime series The confirmed cast includes:
Theodor Eberbach: Kenichi Suzumura
Katia Waldheim: Minami Tanaka
Irisdina Bernhard: Nozomi Yamamoto
Lise Hohenstein: Yoshino Nanjou
Anett Hosenfeld: Chika Anzai
Gretel Jeckeln: Kiyono Yasuno
Pham Thi-Rang: Emiri Kato
Sylvia Kschessinska: Michiyo Murase
Walther Krüger: Kenta Miyake
Beatrix Brehme: Yukari Tamura
Circe Steinhoff: Manami Numakura
Trance-pop duo fripSide will provide the show's opening theme, white foeces. The series is currently slated for a January 2016 première.
Source: Twitter (@Schwaken_anime)