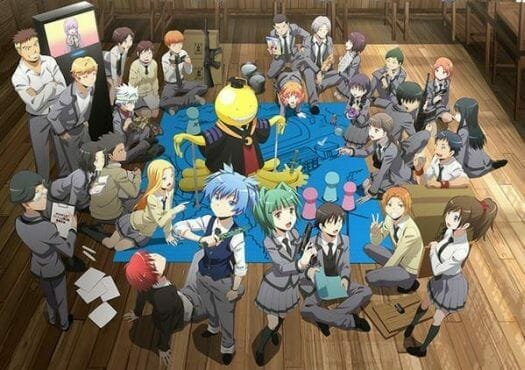 Class is in session, and Koro-sensei's ready to resume his lessons in the shadowy arts.
Earlier today, the official Assassination Classroom anime website announced that the series will return to Japanese TV on January 7, 2016. The series is currently confirmed to air on Fuji TV and Kansai TV, with additional stations yet to be confirmed. Streaming services, which include Fui T On Demand, will add episodes three days after they air on TV.
Seiji Kishi (Angel Beats!, Yuki Yuna Is a Hero) will return to direct the new season of Assassination Classroom at studio Lerche. Kazuaki Morita (Fate/Prototype, Arpeggio of Blue Steel) will reprise his role as character designer, while Makoto Uezu (Arpeggio of Blue Steel, Is This a Zombie?) will return to provide the show's scripts.
The first season of Assassination Classroom kicked off on January 9, and ran for 22 episodes. FUNimation currently holds the rights to the series, and offers it on the company's streaming platform.
Earlier this month, a 15-second promotional video was released to hype the new season, which you can check out below.
Source: Assassination Classroom Website