With the turkey gobbled down, and the Black Friday thoroughly shopped, we're officially in the holiday season! With just two scant weeks left until Annual Gift Man makes his journey from his lunar palace to deliver goodies to anime fans everywhere.
Until that day, though, we're here to bring you the best of the anime web! So sit back, and enjoy the ride as we bring you the AniWeekly.
In The News
Farewell, Shigeru Mizuki. On November 29, Gegege no Kitaro creator Shigeru Mizuki departed from this mortal coil. The author passed away in a hospital in Tokyo's Chofu prefecture. He was 93.
We'd like to take a moment to offer our condolences to his family and friends, and to offer our thanks for a lifetime of legendary experiences.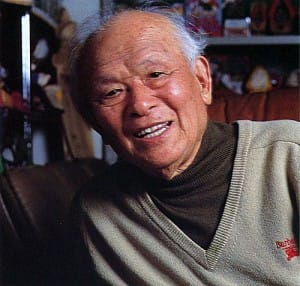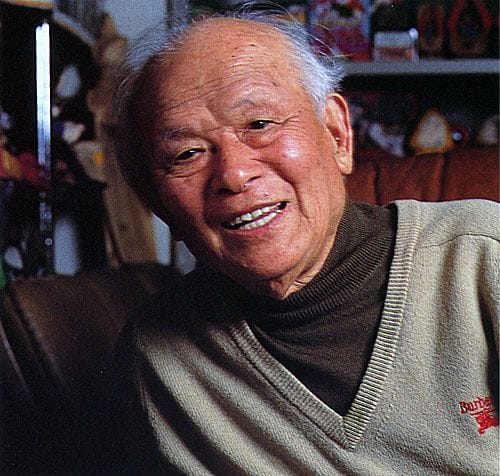 Goodbye, Takamasa Sakurai. On December 3, culture writer Takamasa Sakurai passed away after falling from a train platform. He was 49.
We'd like to take a moment to offer our condolences to his family and friends, and to offer our thanks for his many contributions to anime fan culture.
Do you hear that sound? That's the future! A new trailer for the Sound! Euphonium movie hit the web last week. The film is due to open in Japanese theaters on April 23, 2016.
Could this be the next One-Punch Man? Shogakukan's Ura Sunday web magazine announced that Mob Psycho 100 is getting animated! The series, which is by One-Punch Man creator ONE, will be animated by Bones. The show is slated for a 2016 première.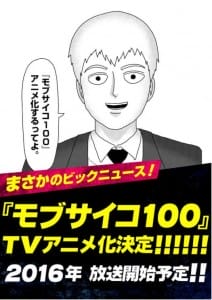 Coming soon, to a library near you! Kodansha Comics announced that over 400 manga books will be made available to libraries across North America in digital format. Libraries across the continent will offer over 50 titles in eBook format via digital media provider OverDrive.
FruBa's back! Yen Press revealed that they rescued the license to the Fruits Basket manga! the series will be released across twelve volumes, with the first two due to hit retailers in June 2016.
Take it to the Delta! A new TV spot for Macross Delta hit the web! The 15-second spot offers a brief glimpse at the show, to make the wait seem that much longer.
https://www.youtube.com/watch?v=GWC-FmK8vhI
μ's, Music Start… for one more time! While Love Live! idol group μ's had a great run, the group will be calling it quits. will host their final two concerts on March 30, and April 1.
From The AniBlogging Community
All I want for the holidays… L.B. Bryant from Otaku Review put out a brief wish list for this holiday season. He rounded up ten titles that have either eluded licensing or fallen into the nebulous aether after their previous owners folded.
The traditions of the diamond. Atelier Emily published a detailed look at sports drama Princess Nine, and how it relates to the Japanese cultural norms of tradition and family. It's an interesting read, and Princess Nine is a dynamite series that you really should be watching!
A Very UDX holiday! Fans heading to Akihabara will notice a new sight in UDX. The annual Christmas tree was erected, and it is gorgeous. Muza-chan's Gate to Japan captured the sight on camera.
FUNimation's 2015 In Review. Justin from Organization ASG back with another fantastic editorial. This time, he takes a look look at FUNimation's place in 2015, as well as a look to 2016 to see how things can improve for the publisher.
Weekly Fun Stuff!
A couple of weeks ago, we reported that Afro Samurai 2: Revenge of Kuma was being pulled from digital storefronts. On top of this, developer Versus Evil was refunding every customer's purchase, no questions asked.
Those who missed out on the experience still have a chance to see how low things could go in this lackluster license tie-in. Matt, Pat, Woolie, and Liam of Canadian Let's Play group Super Best Friends Play suffered through the experience, so we don't have to!