How many latent criminals are out there, anyway…?
Earlier today, game developer 5pb. announced that they are porting Psycho-Pass: Mandatory Happiness (Psycho-Pass: Sentaku Naki Kōfuku) to Sony's and PlayStation 4 and Vita consoles. The title will hit both platforms next spring.
In addition, an online radio program featuring the Psycho-Pass voice cast will begin airing on January 13. New episodes will be aired each Wednesday to promote the upcoming release.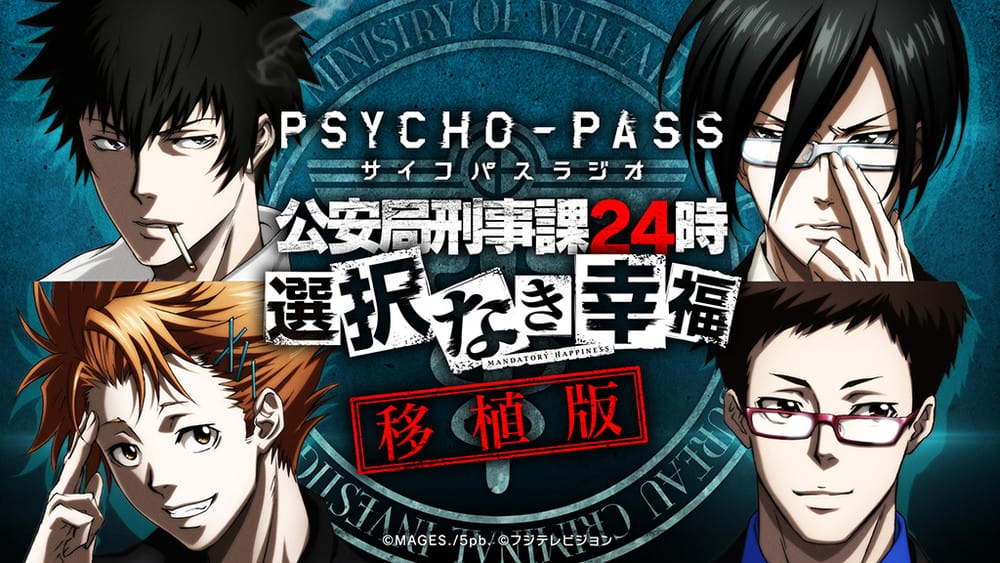 Psycho-Pass: Mandatory Happiness was originally released as an XBox One exclusive on May 28. The title sold 4,593 in its début week, placing 12th place in Media Create's sales tracker. The series features an original story by Nitroplus, with Gen Urobuchi (Puella Magi Madoka Magica) providing the original scenario. The series is set within the first six episodes of the original Psycho-Pass anime series, though the game is set outside of the downtown settings of the show.
5pb. also announced that the game will be released in English and Chinese in Hong Kong.
Source: Esuteru