Objection!
Earlier today, Japanese website Oricon unveiled the cast and crew for the upcoming Ace Attorney (Gyakuten Saiban) anime series. The article was quickly removed, but Google currently serves a cached version of the piece.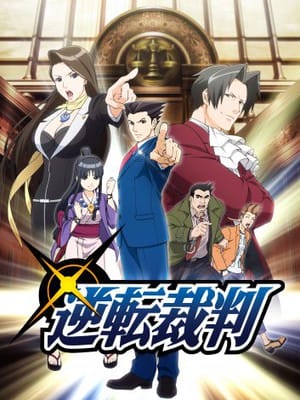 The listed cast includes:
Phoenix Wright/Ryūichi Naruhodō: Yuuki Kaji
Maya Fey/Mayoi Ayasato: Aoi Yūki
Miles Edgeworth/Reiji Mitsurugi: Masashi Tamaki
Mia Fey/Chihiro Ayasato: Chie Nakamura
Dick Gumshoe/Keisuke Itonokogiri: Masami Iwasaki
Larry Butz/Masashi Yahari: Tooru Nara
Ayumu Watanabe (Space Brothers) will direct the series at A-1 pictures. Kaoru Wada (Princess Tutu) will compose the musical score for the project, while Atsuhiro Tomioka (Trinity Blood) takes charge of series composition.
According to Oricon, the series is slated for an April première, with YTV and NTV airing the show at 5:30PM on Saturdays.
Ace Attorney will adapt Capcom's video game series of the same name. The series first hit the Game Boy Advance in 2001 as a Japan exclusive. The west would receive the title four years later, after it was ported to Nintendo's DS handheld. The series spawned a 2006 manga series, as well as a 2012 film by director Takashi Miike.
Source: Esuteru