It's a magical time for PreCure fans!
Yesterday, the official Magic Girls Precure! (Mahō Tsukai Precure!, a.k.a. Magic Users Precure!, Maho Girls Precure!) anime website updated with a trio of visuals for the series.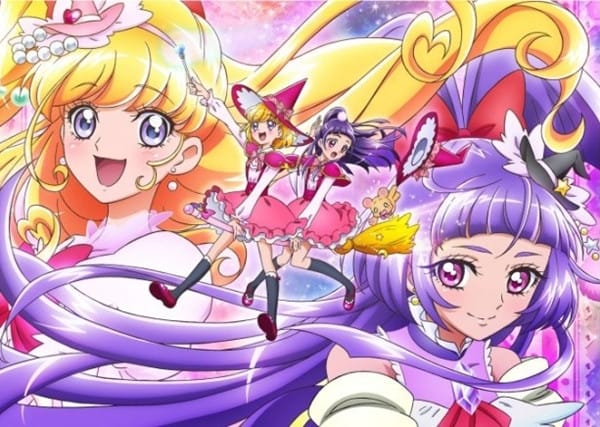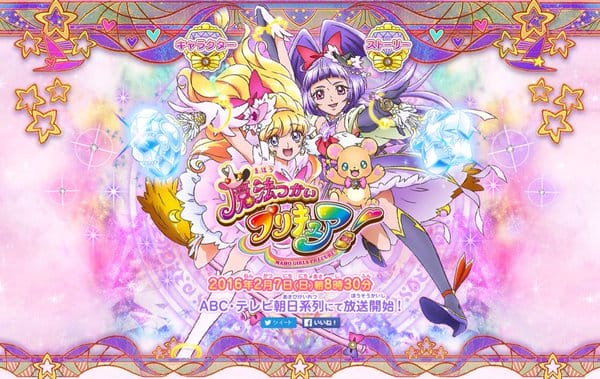 In addition, the site updated with the first information on leading ladies Mirai Asahina (Cure Miracle) and Riko (Cure Magical). As of press time, actresses for the two characters remain unannounced.
Magic Girls Precure! tells a tale across two vastly different worlds. Aside from our realm, a land known only as The Magical World exists as a place where witches and wizards call their own. The magically gifted refer to the world of humans as "Nashi Mahou-kai", or "The World Without Witchraft." Mirai Asahina is a 13-year-old girl who lives in the world of humans.
One day, a strange twist of fate sees Mirai meeting Riko, a girl of her own age from the world of witches. Riko was sent to the human world to find a powerful artifact known as the "Rincle Stone Emerald." One thing leads to another, and the two girls discover that they can transform into legendary warriors Cure Miracle and Cure Magical by holding each others' hands. With this knowledge in-hand, Mirai makes the decision to travel to the Magical World, so she can enroll in the Witches' academy, and to be close to her new bestie Riko.
Magic Girls Precure! is a follow-up to Go! Princess Precure, which kicked off on Japanese TV in February. The series will begin airing on on ABC and TV Asashi on February 7, 2016. Masato Mitsuzuka, who has worked on the PreCure franchise since 2007's Yes! PreCure 5, will serve as director on the project. Emiko Miyamoto is serving as character designer on the project, while Isao Murayama () works on series composition.
Earlier this week, we reported that the latest issue of Jidōshi no Furage Yori featured a first look at Magic Girls Precure!'s characters. You can check both out below.
Source: Twitter (ToeiAnime_Info)