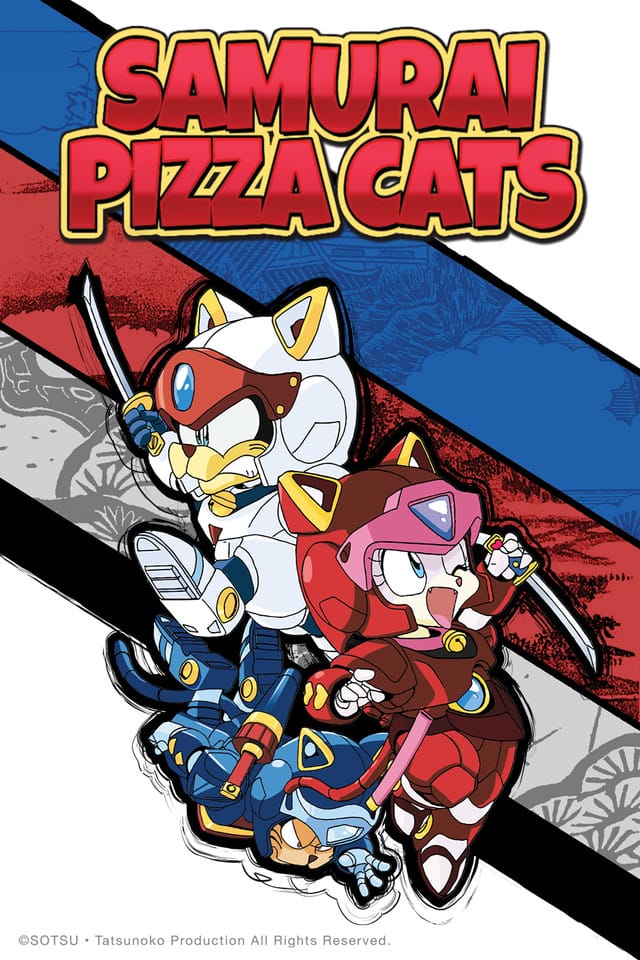 Who do you call when you want some pepperoni?
Earlier today, Crunchyroll announced that they added Samurai Pizza Cats to their streaming library. The company started streaming the series in its entirety for Premium subscribers in North America and Canada. Free users in North America can watch the first 18 episodes today, with 18 episodes being added every week.
Samurai Pizza Cats is the English adaptation of 1990 anime series Kyatto Ninden Teyandee. The original series was directed by Kunitoshi Okajima (Sakura Diaries) at Studio Nue and Studio Targe. Noritaka Suzuki (Idol Project, Tenbatsu Angel Rabbie) and Yoshio Kabashima provided character designs, while Kenji Kawai (Eden of the East, When They Cry – Higurashi) crafted the soundtrack.
Saban produced Samurai Pizza Cats as a syndicated adaptation in 1991. Saban founders Haim Saban and Shuku Levy produced the new soundtrack. Crunchyroll describes the series as follows:
It's felines fighting felons in this fantastic furry farce! A mixed-up city of old and new, Little Tokyo is an old-fashioned Japanese city populated by robotic animals, where samurai cats working out of a pizzeria punish packs of pugnacious pillagers all to protect the peace of the people.

They've got their work cut out for them, for in between the speedy delivery of pizza pies, the dirty rat (quite literally) of a politician named "Big Cheese" plots to control the city, and with his reach far exceeding his grasp, he's continually cooking up constantly crazier contrivances!
Discotek currently holds the rights to Samurai Pizza Cats in North America, and distributes the series on DVD.
Now, will somebody please cue that bird?!
Source: Crunchyroll