My fellow anime fans, good evening. We stand here, on the cusp of a new year. With 2015 soon to be behind us, I wanted to take a few minutes, to reflect on the past year at The Herald.
We came into 2015 awash in optimism. The market was growing, new fans were coming into the fold, and the selection of incredible shows seemed to be endless. New fans were entering the fold, and the industry's open embrace of digital technology meant that anime would be legally available to more viewers than ever.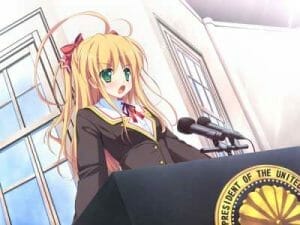 Just as time marches forward, though, Anime Herald has continued to grow and evolve. While we've had to say goodbye to features, like Kickcolle and our Show Impressions, we've also been able to place a stronger emphasis on our core content. Our news coverage and commentary is stronger than ever, and we're again growing our anime reviews selection. We've highlighted those growing voices in the anime community with our AniWeekly features, and we've continued to shine a spotlight on aspiring creators with our KickColle Profiles.
We've welcomed numerous wonderful, talented individuals to the team this year, each of whom brings a unique perspective and flavor to their content. I'm not sure if you've read their articles, but I'd like to take a moment to introduce the new members, and their début pieces.
The efforts of everybody who contributes has not been ignored. With each passing day, I see excitement in our readers, our team, and the many folks we partner with. We see it in your comments on Facebook and Twitter. We marvel at your dedication on Tumblr, and your sheer dedication on Pinterest. That's to say nothing of the incredible, inspired works we've come across on Pixiv! It's a unique, amazing energy that runs through this fandom, that floors me every single day. You, readers, are all simply incredible.
With that said, I want to wish everybody, from our readers, colleagues, to our friends in the industry a Happy New Year. I wish you all the best, and I hope that we can make this coming year even more remarkable.