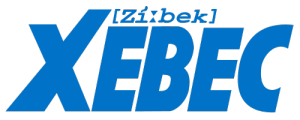 Animator salaries have been a bit of a hot-button issue in discussions among anime fans. It's a bit of a dirty, yet open secret that animators aren't exactly well-paid individuals. The average animator slaves away for roughly eleven hours a day to earn a paltry 3.3283 million yen ($27,665.52 USD) in salary, on average.
Drilling deeper, we saw that the situation was far more dire. A government-funded survey revealed that entry-level in-between animators were earning just over 1.1 million yen ($9,144.72 USD). This equates to a wage of roughly roughly $3.20 per hour.
When the news was released, JAniCA spokesperson Osamu Yamasaki commented that "I know the working conditions are hard, especially for the younger animators. If we don't take care of the animators that will succeed us, the industry risks becoming unsustainable."
The situation has gotten to the point that organizations are soliciting the masses for housing for low-income animators.
Recently, though, one animator's tried to put a more human touch to the situation. A new animator at studio Xebec (To Love-Ru Darkness 2nd, Love Hina) published his time card online. Though the card doesn't indicate exactly when this animator started working for the company, it's pretty clear to see his final monthly salary of 130,000 yen ($1,080.23 USD). This equates to an annual salary of roughly $12,962.76.
According to Otaku Review and Japanese blog Seiyu fan, this animator worked without insurance for his first three months, with no paid overtime. The only visible perk shows that this animator was reimbursed for all travel fees.
No matter your position on the matter, it's hard to argue that this isn't a dreadful position. Impossibly long hours, no overtime, combined with the lack of insurance is brutal, to say lightly. While we wish the best for this animator, it's hard to say how things will unfold for them going forward.
Source: Otaku Review, Seiyu Fan