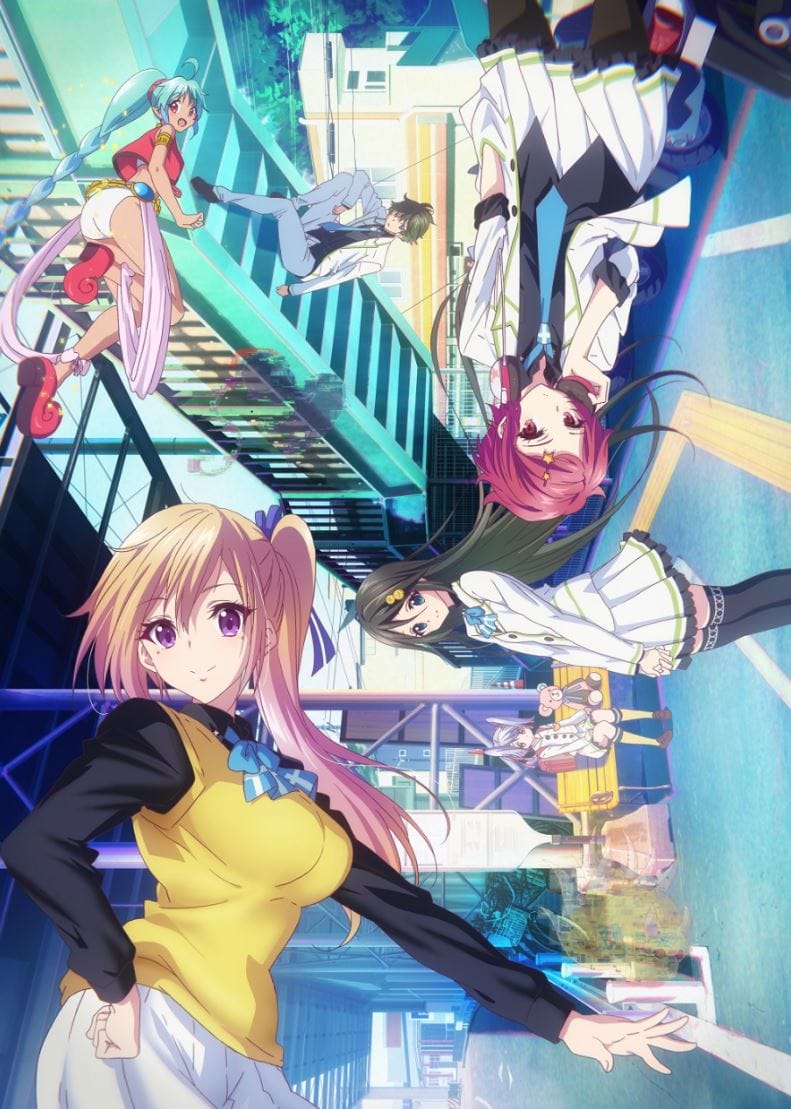 The world of colorful phantoms awaits!
Earlier today, Crunchyroll announced that they added Myriad Colors Phantom World to their streaming lineup. The series will hit the network on January 6 at 9:30AM Pacific (12:30PM Eastern), with new episodes hitting every week in the same time slot.
The series will be available to subscribers in all regions outside of Asia, Germany, Austria, Switzerland, Liechtenstein, Luxembourg, and Aldo Adige.
Myriad Colors Phantom World is based on Sōichirō Hatano's novel of the same name. Tatsuya Ishihara (Clannad, Sound! Euphonium) is directing the series at Kyoto Animation, while Kazumi Ikeda (Clannad, Love, Chunibyo, & Other Delusions) handles character designs. Fumihiko Shimo (Air, Clannad) is in charge of series composition.
The confirmed voice cast includes:
Haruhiko Ichijo: Hiro Shimono
Mai Kawakami: Sumire Uesaka
Reina Izumi: Saori Hayami
Koito Minase: Maaya Uchida
Ruru: Azusa Tadokoro
Kurumi Kumamakura: Misaki Kuno
Arisu Himeno: Kikuko Inoue
Shosuke Morohashi: Daisuke Sakaguchi
Crunchyroll describes Myriad Colors Phantom World as follows:
In the near future, monstrous creatures called "phantoms" descend upon the world. Haruhiko Ichijo is a student at Hosea Academy, along with Mai Kawakami, Reina Izumi, and Koito Minase, three girls who fight these creatures. High school life proceeds as normal until a certain incident reveals the truth of their world to them.
A pair of promotional videos were released to promote the series, which you can check out below.
Source: Crunchyroll