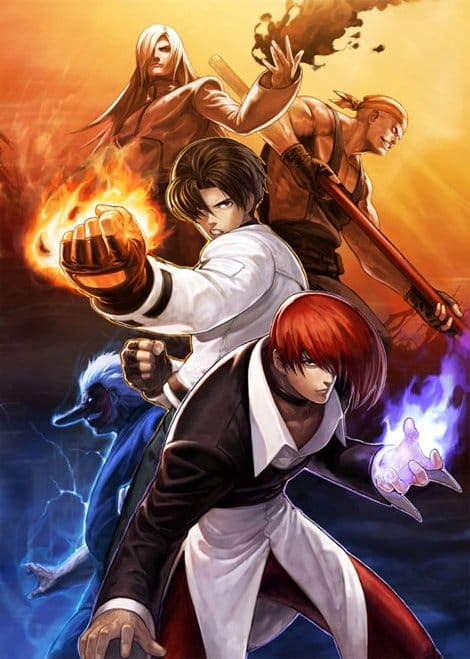 Just in time for the franchise's 22nd anniversary!
Earlier today, Tencent Games revealed that publisher 37Games will release its animated adaptation of The King of Fighters later this year. The title is currently slated to hit streaming services in the first fiscal quarter, which runs from April through June.
A live-action adaptation is also planned, which aims to reboot 2010's previous critical and sales bomb.
Both the live-action and animated projects will be primariliy aimed at Japanese, Korean, an Southeast Asian markets, though North American releases are also in the pipeline.
The King of Fighters is a long-running fighting game series from SNK Playmore. The franchise kicked off in 1994 on SNK's Neo Geo MVS arcade hardware. Nineteen installments have been produced to date. The most recent title, King of Fighters XIII, hit Japanese arcades in 2010. The title received a global release on PlayStation 3 and XBox 360 a year later.
The 20th chapter, The King of Fighters XIV, is due to hit Sony's PlayStation 4 later this year.
37Games purchased a majority stake in SNK Playmore in 2015.
In 2005, SNK Playmore worked with Production I.G. to produce Original Net Anime The King of Fighters: Another Day. In North America, the four-episode series was sold as a bonus disc with King of Fighters: Maximum Impact 2.
Source: Anime News Network, Tencent Games