Welcome, readers, to a new issue of AniWeekly! This week, it's all about the unexpected, as we look at the biggest stories of the week. Whether it's good news or bad, we've got you covered.
In The News
When (Oscar) nommie was there. Studio Ghibli's back in the Oscar race this year! When Marnie Was There, the last original feature by the studio, was nominated for the Best Animated Picture Category. The film competes against four other films, including Inside Out and Anomalisa.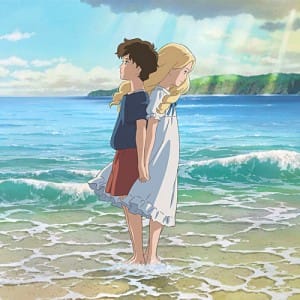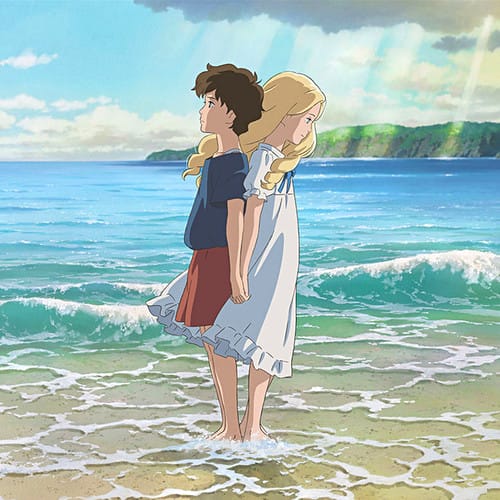 Brace yourself for Maximum Impact! Game publisher (and SNK parent) 37Games is on track to release its animated adaptation of King of Fighters later this year. The title will hit streaming services in the first fiscal quarter, which runs from April through June.
μ's, I mean Aqours, music start! Love Live! fans, get ready for some hype! A Love Live! Sunshine!! anime series is in the works, and slated for a summer release.
Nintendo, it's an anime now! In an editorial in the Mainichi Shimbun, Nintendo CEO Tatsumi Kimishima put forth the company's plans for 2016. Along with a confirmation that the upcoming NX console will be unveiled, Kimishima revealed that Nintendo will license properties out for films and anime projects.
Game over, man! Game over! Canadian fans suffered a major blow this week. Crunchyroll announced that they're severely restricting free accounts in the Great White North. This includes a total elimination of back-catalog streaming, and a strict time limit on current-season streams.
Lupin the Third~! Voice actor Richard Epcar dropped a few news bombs last week, when he revealed he'd be returning to voice Jigen in the Lupin The 3rd Part 4 dub. In addition, Tony Oliver will return as Lupin, Michelle Ruff will again portray Fujiko, and Lex Lang will voice Goemon.
Very busy directing and voicing on an old friend of a project. Can you guess what it is? pic.twitter.com/KrpG5CxDno

— Richard Epcar (@RichardEpcar) January 14, 2016
From The AniBlogging Community
…And a happy new year! Kuuki, the OASG's anime editor, spent New Year's Day in Japan this year. S/he wrote about their experiences which, includes good food, good times, and a fair amount of the spirit.
It's gonna be the future soon! Manga Therapy published a short, yet interesting article about life, the future, and how anime can put countless crazy things about us into perspective.
One for the AniBloggers out there. L.B. Bryant at Otaku Review published a short piece about his own life as a professional writer. Specifically, he offers advice on how to deal with rejection, what we can take from it.
Leading by example. Otaku Journalist Lauren Orsini published a short article for Forbes, which focuses on how Crunchyroll's focus on the niche has allowed the platform to thrive in a difficult marketplace. (Note: If you're interested in this, look up The Blue Ocean Strategy!)
Weekly Fun Stuff!
The music world lost a legend last week. David Bowie succumbed to liver cancer on January 10. He was 69. Bowie was a highly influential figure, who challenged the very core beliefs of rock music throughout his career, from The Rise and Fall of Ziggy Stardust and the Spiders from Mars, to his final album Blackstar. He was a pioneer of the glam rock movement, and a major figure in the punk rock movement.
There truly will never be another musician like David Bowie. He will be missed.
In honor of Bowie's legacy, we're heading into the world of AMVs. In particular, we've chosen a piece that blends Under Pressure by David Bowie and Queen, with the whimsically dark Penguindrum.