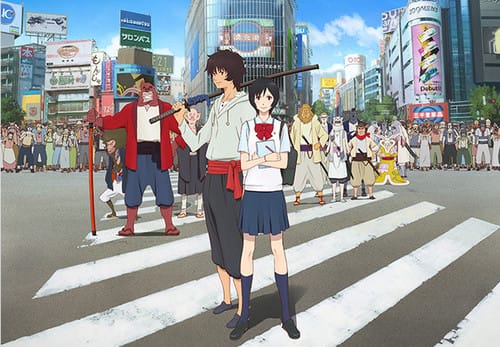 Get ready for a beastly good time!
Earlier today, Funimation announced the English dub cast for Mamoru Hosoda's The Boy And The Beast. The film will star the following:
Kyuta (Young): Luci Christian
Kyuta (Teen): Eric Vale
Kumatetsu: John Swasey
Kaede: Bryn Apprill
Chico: Monica Rial
Hyakushubo: Alex Organ
Tatara: Ian Sinclair
Iozen: Sean Hennigan
Ichirohiko (Young): Morgan Berry
Ichirohiko (Teen): Austin Tindle
Jiromaru (Young): Brittney Karbowski
Jiromaru (Teen): Josh Grelle
Kyuta's Mother: Jessica Cavanagh
Kyuta's Father: Chuck Hüber
Lord: Steve Powell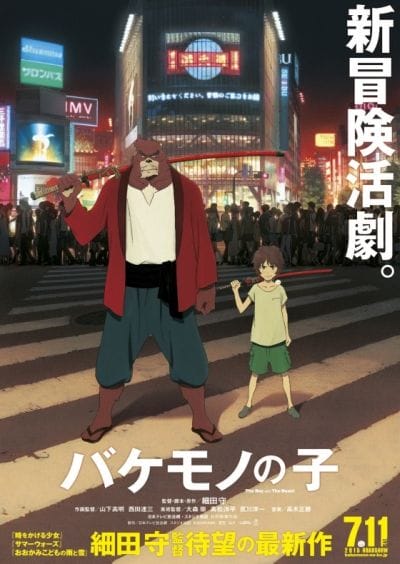 According to Funimation, the company worked closely with Hosoda through the casting process.
In addition to the casting news, Funimation revealed that The Boy And The Beast will receive a second theatrical run in the United States. The film will hit theaters on March 4, in both dubbed and subtitled formats. Tickets will go on sale on February 5, and will be available for purchase via Funimation's website.
The Boy And The Beast is the latest film from director Mamoru Hosoda (Summer Wars, Wolf Children). The feature opened in Japanese theaters on July 15, 2015 where it grossed ¥5.85 billion ($49, 748,070.67 USD).
Funimation revealed that they licensed The Boy And The Beast on May 15, two months prior to its Japanese opening. They offered a limited theatrical release of the film in fall 2015. Funimation submitted the feature for Oscar consideration, which was revealed on November 5.
Source: Anime Herald