Balsa's journey to save eight lives will begin anew.
Earlier today, NHK posted a new visual for the live-action Moribito: Guardian of the Spirit (Seirei no Moribito) TV series to the show's website. The new visual showcases Haruka Ayase, who will play Balsa in the show.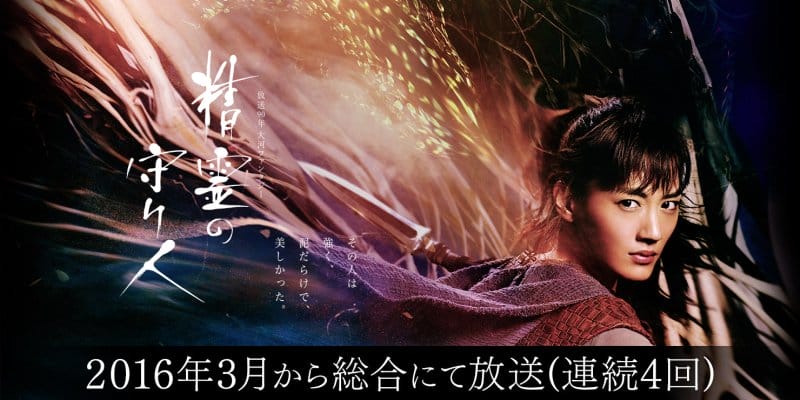 Moribito: Guardian of the Spirit is based on Nahoko Uehashi's novels of the same name. The 22-episode show is slated to cover the entire 12-volume run of the novels. NHK will air the show, which will be broken in to three seasons:
March 2016: Episodes 1-4
Early 2017: Episodes 5-13
2018: Episodes 14-22
Moribito: Guardian of the Spirit received an anime adaptation in 2007. The 26-episode series was directed by Kenji Kamiyama (Ghost in the Shell: Stand Alone Complex, Eden of the East) at Production I.G. Gatou Asou (009 Re:Cyborg, Occult Academy) handled character designs, while Kenji Kawai (Eden of the East, When They Cry – Higurashi) scored the soundtrack.
Viz Media currently holds the rights to the Moribito anime series, which they currently distribute on DVD and via digital platforms Hulu and Netflix.
Source: Twitter (oricon)