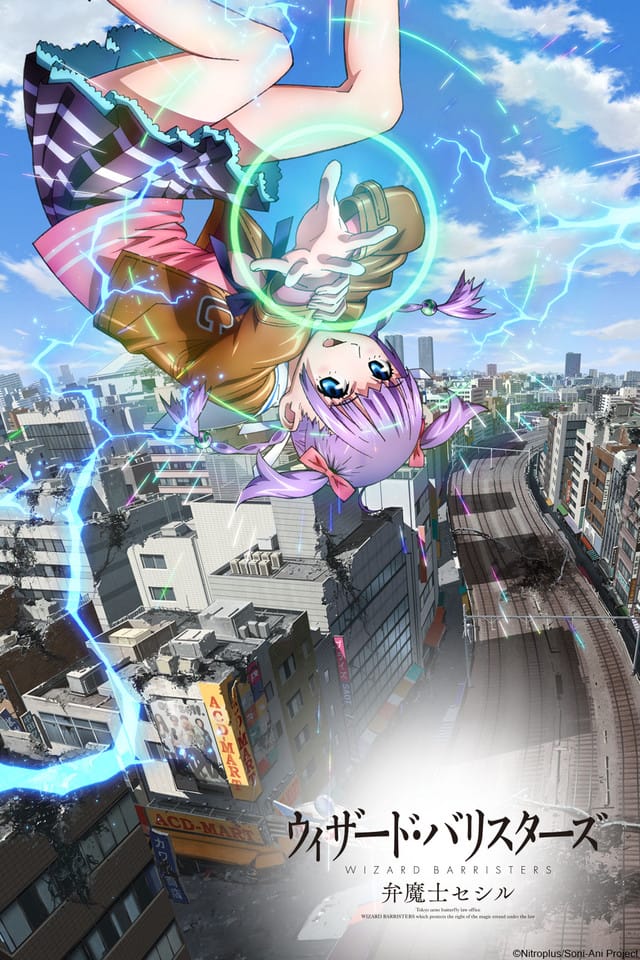 They're wizards, but they're also lawyers!
Yesterday, Sentai Filmworks announced the English dub cast for Wizard Barristers. The series will star the following:
Cecil Sudou: Brittney Karbowski
Nanagenie: Rob Mungle
Natsuna Hotaru: Kira Vincent Davis
Ageha Chono: Shelley Calene-Black
Seseri Chono: Mark X Laskowski
Mitsuhisa Hachiya: David Wald
Moyo Tento: Monica Rial
Koromi Sasori: Allison Sumrall
Tsunomi Kabutohara: Krystal LaPorte
Tobiro Kamakiri: James Belcher
Mitori Batta: Ciara Parker
Shizumu Ekuso: Chris Patton
Quinn Erari: Rachel Robinson
Kiba Sameoka: Andrew Love
Shibuki Kujira: Blake Shepard
Megumi Sudou: Tiffany Grant
David: Ty Mahany
Shimon Makusu: Josh Morrison
Kaijino: Luke Patterson
Sazanami: Cody Tompson
Odagiri: Carl Masterson
Otoo: Jovan Jackson
Kohinata: Darren Bush
Endou: Cornelia Brandfield-Harvey
Prosecutor: Houston Hayes
Mayu: Carli Mosier
Masato: Allen Titel
Oizumi: Ty Mahany
Bubuhey: Monica Rial
Kokki: Joanne Bonasso
Nya-Nyaa: Rachel Robinson
Rei: Adam Noble
Tsukuji: Scott Gibbs
Kiritani: Steven Fenley
Suzui: Tyler Galindo
Gang Leader: Jovan Jackson
Teacher: Ned Gayle
Keiji: Tiffany Grant
Fumiya: Carli Mosier
Aki: Katelyn Barr
Seira: Kira Vincent Davis
Ciccio Dente: Jovan Jackson
Kaede: Katelyn Barr
Diana: Joanne Bonasso
Kint: Kyle Colby Jones
Geir Grimm: Steven Fenley
Shindaiji: Christopher Ayres
Katase: Kyle Colby Jones
Yabe: Adam Noble
Christopher Ayres is directing the adaptation.
Wizard Barristers is an original series from studio ARMS. Yasuomi Umetsu (Kite) created the original concept for the project, and filled the core roles of director, character designer, and series composition. Michiko Itou (Queen's Blade: Beautiful Warriors, Doki Doki School Hours) wrote the scripts.
Sentai Filmworks will release Wizard Barristers on DVD and Blu-Ray on March 1. Crunchyroll streamed the series, which aired during the winter 2014 season, as it ran in Japan.
Source: Sentai Filmworks