Happy new week everybody, and welcome to a Super Bowl Sunday edition of AniWeekly! This week saw some big news rolling through, with Love Live! getting a home in prime-time TV, and Trigger's new show coming to light. It's enough to make any anime fan smile between bouts of gridiron action!
Before we get rolling, though, I'd like to put out a reminder that we're looking for a Yu-Gi-Oh! reviewer! If you're a fan of the game with a passion for the pen, then you may have what it takes to join our team!
In The News
Space Patrol Luluco, at your service! The folks at Trigger revealed Space Patrol Luluco, which is a short-form series by Hiroyuki Imaishi (Gurren Lagann, Kill la Kill). The series kicks off on April 1, as part of the Ultra Super Anime Time block.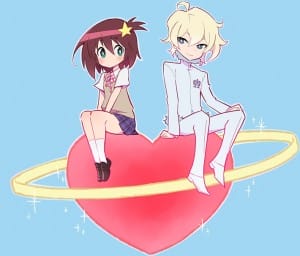 Are you ready for Macross (Delta) madness? The official Macross Delta website announced that four manga spin-offs and a novelization of the series are in the works.
μ's, Music Start! Love Live! made its début on North American TV last week. The series began kicked off on MNet America on Friday. As the show was dubbed, it only seems right that NIS America unveiled the show's dub cast, is it not?
I'm goin' Berserk! The staff for the new Berserk anime revealed that the series will hit Japanese TV in July.
Manga artist, genre pioneer… Eisner Hall of Famer? Ranma 1/2 and InuYasha creator Rumiko Takahashi was nominated for entry into the Will Eisner Comic Awards Hall of Fame. Takahashi is up against 14 nominees, including The Simpsons creator Matt Groening and Herb Trimpe, who was the first person to draw Wolverine.
Are you ready for a dose of adorable? Sony Creative Products revealed that a new Tama & Friends anime series is in the works. The show will be a short-form title, which will hit the airwaves in 2018.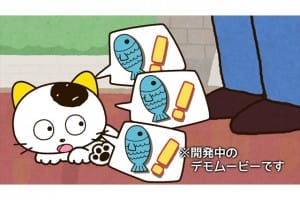 The law of equivalent exchange is harsh. Funimation revealed that they're losing their licenses to Fullmetal Alchemist: Brotherhood and sequel film Fullmetal Alchemist The Movie – Conqueror of Shamballa on March 31.
From The AniBlogging Community
For those who want to watch anything but the big game… L.B. Bryant at Otaku Review published a list of ten sports shows that to watch instead of the Super Bowl.
The egg of the angels… Bobduh at Wrong Every Time published a fantastic analysis of anime classic Angel's Egg.
Blogging, for fun and anime! Lauren at Otaku Journalist published a short guide for anime bloggers, detailing how to request review copies.
Weekly Fun Stuff!
In honor of the Big Game, we're going with a sports anime tonight. Nozomi Entertainment is streaming the entire run of Princess Nine on their YouTube channel. The series is an under-loved darling that definitely deserves a watch!
For those who can't watch the stream due to region, we have a classic AMV that first hit the web over a decade ago. This fantastic blend of Evangelion and Rammstein is creeping toward its millionth view.
https://www.youtube.com/watch?v=cQw05e26I-k