If you're a space ace who's on the chase, take care 'cause Luluco's on the case!
Earlier today, Crunchyroll announced that they will simulcast upcoming Trigger series Space Patrol Luluco. As of press time, specific territories and timing have yet to be announced.
In addition, Trigger released a pair of character design sheets for the series, which you can check out below: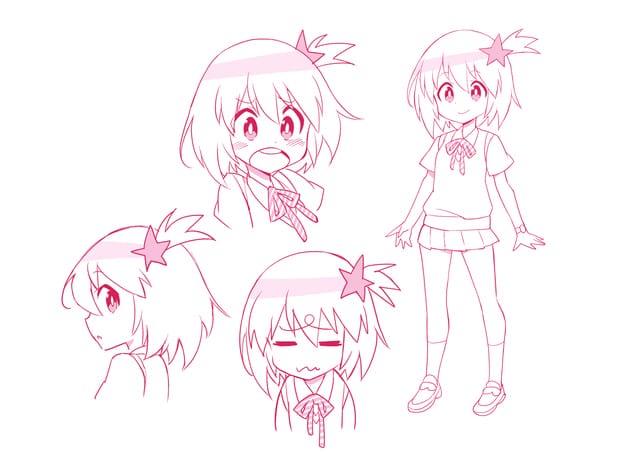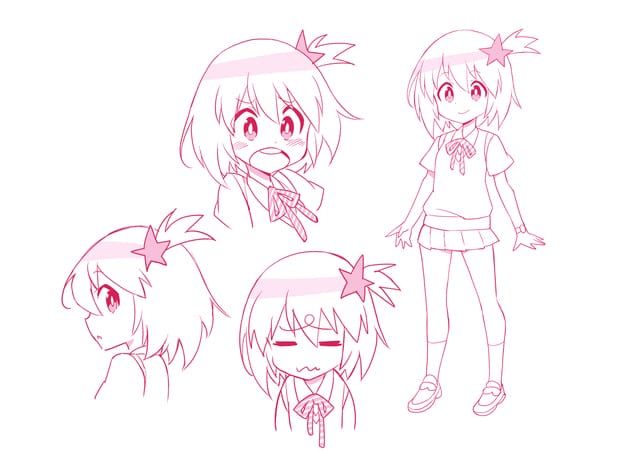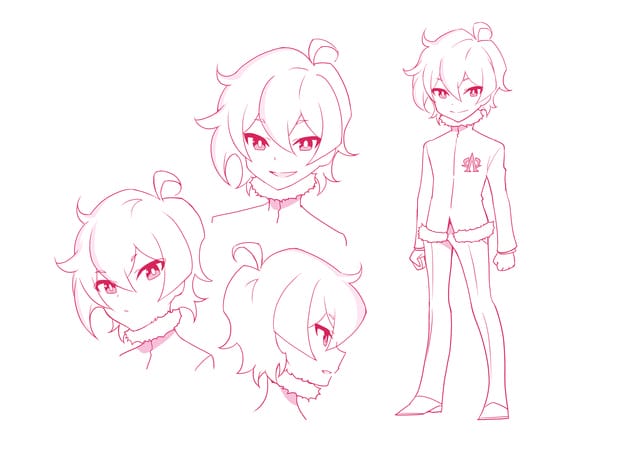 Space Patrol Luluco is the latest show from Studio Trigger and Hiroyuki Imaishi (Kill la Kill, Tengen Toppa Gurren Lagann). Imaishi is directing the project and handling series composition, while Yusuke Yoshigaki (Ninja Slayer From Animation, Black Rock Shooter) and Mago provide character designs.
The remaining staff is as follows:
Original Work: TRIGGER / Hiroyuki Imaishi
Second Director: Tetsu Amemiya
Creative Director: Hiromi Wakabayashi
Justice Design: Shigeto Koyama
Effects Artist: Yo Yoshinari
Design Works: Ai Nonaka
Chief Animation Director: Yusuke Yoshigaki
Chief Animation Director: Shuhei Handa
Art Director: Hiroyasu Kobayashi
Art Department: Digital Color Department
Color Design: Tomoko Koyama (Fine Colors)
Color Design: Komatsu Alisa (Fine Colors)
Director of Photography: Yūko Tōzai
Shooting: Sanzigen
Editing: Mai Hasegawa
Sound Director: Hiroki Urakari
Sound Studio: Half HP Studio
Music Production: Flying Dog
Animation Production: TRIGGER
M.A.O. (Durarara!! ×2 The Second Arc, Samurai Flamenco) will star as the titular Luluco in the show. The remaining cast members include:
AΩ.Nova: Junya Enoki (Beautiful Bones: Sakurako's Investigation, Digimon Adventure tri.)
Midori: Mayumi Shintani (Kill la Kill, FLCL)
Chief Director Overjustice: Tetsu Inada (Gangsta, Turn A Gundam)
Keiji: Mitsuo Iwata (D.Gray-man, Akira, Golden Boy)
Fujiro Hisashi is currently slated to perform Space Patrol Luluco's opening theme.
Space Patrol Luluco will début on April 1, as part of the Ultra Super Anime Time block. Currently, AT-X, BS11, and Tokyo MX are confirmed to be airing the show, with the following première schedule:
AT-X: 4/1/2016 at 22:30 (4/1/2016 at 10:30PM)
TOKYO MX: 4/1/2016 at 23:00 (4/1/2016 at 11:00PM)
BS11: 4/3/2016 at 25:00 (4/4/2016 at 1:00AM)
Crunchyroll describes the show as follows:
"My First Love, Big Bang."

The headquarters of the space patrol is said to be located in the center of this galactic system. The story is set in "OGIKUBO," a special ward for remote space immigrants in the solar system, designated by the space patrol. 20 years after the immigration began, space slums have been created, which have the lowest level of the space deviation.

Luluco is a normal junior high school girl whose father is a detective at the space patrol. One day, she visits the Ogikubo branch of the space patrol to save his father who is suddenly frozen. But she happens to be assigned as a space patrol by the chief director Overjustice. Wearing a space patrol suit with strange functions, will she able to save her father and keep the peace of Ogikubo from space criminals? And will she fulfill her life as a junior high school student, including love and study?
Yesterday, we reported that the official Space Patrol Luluco website listed Crunchyroll as a streaming provider for the show. That said, though, this is the first official confirmation from the Crunchyroll proper.
Source: Crunchyroll