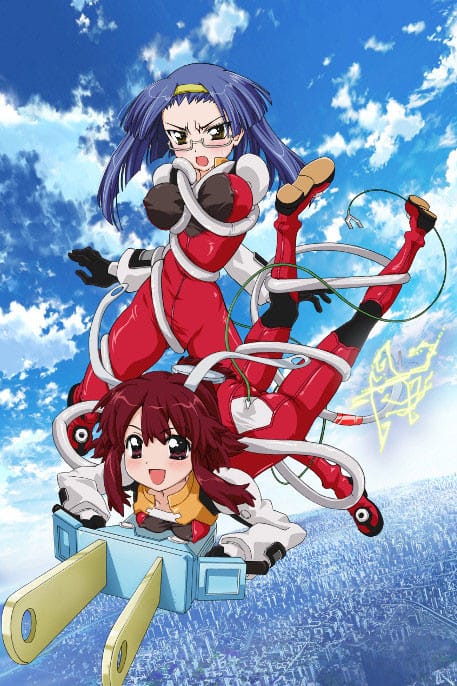 Juden-chan is coming to dispense justice… in HD!
Last week, Media Blasters announced that they will release Juden Chan (Charger Girl Juden-chan) on Blu-Ray. Though a release date is still up in the air, the company noted that they'll ship the title after Crunchyroll adds the Juden Chan dub to its digital library.
Last August, Crunchyroll revealed that they will stream the English dubs of Juden Chan and Ladies Versus Butlers! in the United States and Canada. The company currently streams the subtitled version of Juden Chan in its TV-edited broadcast edition. Due to adult content, the series is age-restricted and require a free account to view.
Juden Chan is based on Bow Ditama's Fight Ippatsu! Jūden-chan!! manga. The 2009 show was helmed by Shinichiro Kimura (Karin, Burn Up Excess) at Studio Hibari. Atsuko Watanabe (Heavy Object, Unbreakable Machine-Doll) provided character designs for the series, while Yasutomo Yamada (Venus Versus Virus) took charge of series composition.
Crunchyroll describes the series as follows:
Sadness be gone! Though depressed people are scattered across the world, there are those from a parallel world who are here to help. Known as Juden-chan, these busty ladies use their special powers to charge up the mentally dejected and earn a living in the process. While Aresta and Plug are performing their Judan-chan duties, they discover a boy named Sento. Unlike most humans, Sento can actually see them!
As of press time, Brittany Lauda is confirmed to play Plug Cryostat in the English dub, while Daniel J. Edwards takes on the role of Akiharu Hino.
Source: Facebook (Media Blasters)