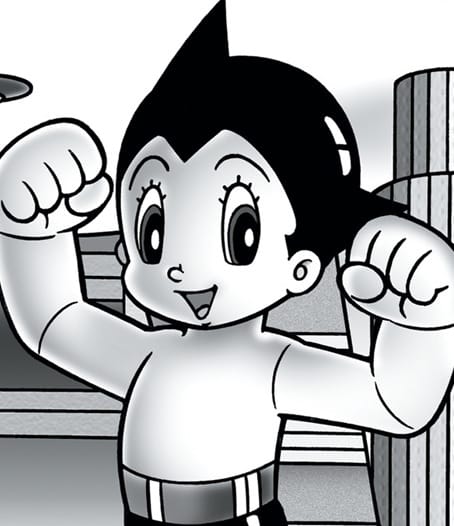 Atom celled, jet propelled, fighting monsters high in the sky!
The Hollywood Reporter revealed that New Line Cinema is working on a live-action film adaptation of Osamu Tezuka's Astro Boy. Warner Brothers is currently negotiating for the rights to the property, and plans to produce a four-part adventure movie.
Andre Fabrizio and Jeremy Passmore, who worked on 2015 film San Andreas, were tapped to provide the film's script. Tezuka Productions will produce the feature with Animal Logic Entertainment and Ranger 7 Films. Though no plot details have been confirmed, The Hollywood Reporter notes that New Line intends to shed some of the younger-skewing elements found in the anime and 2009 animated film.
Astro Boy is based on Osamu Tezuka's 1952 manga series of the same name. The original work, which has roughly 100 million copies in circulation, is commonly regarded one of the most influential titles in the history of anime, as a medium.
Since its creation, Astro Boy has been adapted into several lanime titles, A 1959 tokusatsu series, a 1987 American comic book series, and a 2009 CGI film. The 2003 anime series is currently available in North America on DVD via Mill Creek, as well as through video streaming site Hulu. The Right Stuf International, Inc. holds the rights to the original Astro Boy anime, which they currently offer on DVD.
Source: The Hollywood Reporter (Thanks, Daniel Zelter for the tip!)