It's almost time for TV viewers to yeeeeeeeeeart!
Last night, the official Ninja Slayer From Animation Twitter account uploaded a new visual for the series. The piece shows the titular Ninja Slayer standing tall against a white background.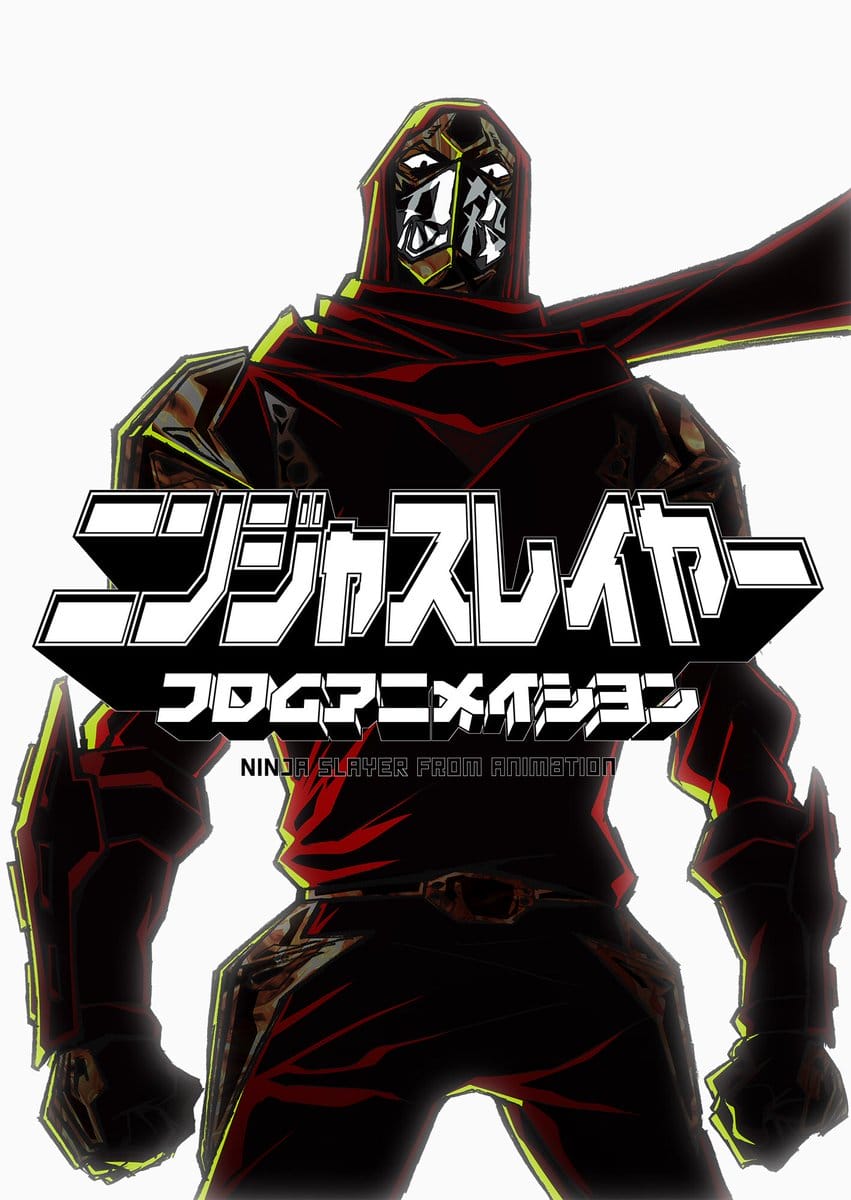 A second version of the visual, which is overlain with ad copy, was also released.
Ninja Slayer From Animation is based on series of light novels by Bradley Bond and Philip [email protected] Morzez. Studio Trigger produced the 26-episode series, which originally aired on digital platforms during the Spring 2015 broadcast season. Akira Amemiya (Inferno Cop, Gurren Lagann Parallel Works) helmed the project, which featured character designs by Hiroyuki Imaishi, saitom, Serere Inato, and Yusuke Yoshigaki. Yū Satō (Hacka Doll) wrote the show's scripts.
Ninja Slayer From Animation will hit Japanese TV networks Tokyo MX1 and BS11 this April. Funimation currently holds the domestic rights to Ninja Slayer From Animation, which they currently stream on their digital platform and Hulu.
The company describes the series as follows:
From Kill la Kill's radical Studio Trigger comes a badass and outrageous ninja anime that kicks reason to the curb with a screaming "WASSHOI!"

Ninjas. Karate. Sushi. The dystopian cyber underworld of Neo-Saitama is ruled from the shadows by an intricate web of drugs, yakuza gangs, and evil syndicate ninjas wielding fearsome "karate." In a sea of the blood of his enemies, a lone maverick stands. NINJA SLAYER is a ninja who kills other ninjas in the name of ninja vengeance. A former salaryman whose family was killed by evil ninjas, Ninja Slayer cheats death and casts away his past to embrace the dark, mystical NINJA SOUL, a mysterious spirit that grants him great power in his quest for revenge. But will this bloodthirsty spirit consume Ninja Slayer before his enemies are all "dead on departure?" Domo. I'm Ninja Slayer.