Welcome, readers, to another issue of AniWeekly! This past week has been an exciting one, with unexpected show announcements and truly surprising projects from heavyweights like Funimation and IBM.
The surprises aren't limited to the greater anime industry, either. We have our own little surprise: We're giving away five pairs of tickets to see Wagakki Band live in New York, on March 14! Seth caught their act at Anime Expo, and he was hooked. The deadline is next week, so get your entries in!
In The News
Whose cuisine reigns surpreme? Earlier today, the Food Wars: Shokugeki no Soma staff announced that the show is coming back this summer! Who's ready for another season of culinary combat?
The Vision of Kickstarter Escaflowne fans, this one's for you! Funimation took to Kickstarter to try and raise $150,000 for a new dub on the show's extended "Director's Cut."
God? Tastes like chicken! Bandai Namco started streaming the God Eater Prologue OVA on YouTube. The 12-minute OVA was animated by ufotable and directed by Garden of Sinners director Takayuki Hirao.
Those bones? They're perfect! Netflix announced that they're jumping into the anime production game! The company is working with Production I.G. to create a new series, titled Perfect Bones. Though there is no release date yet, the 12-episode series will launch simultaneously in 190 countries.
Coiling around and around and around… Maiden Japan announced that they licensed fan-favorite series Den-noh Coil! The series hits retailers on June 28.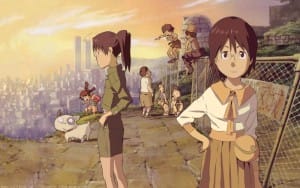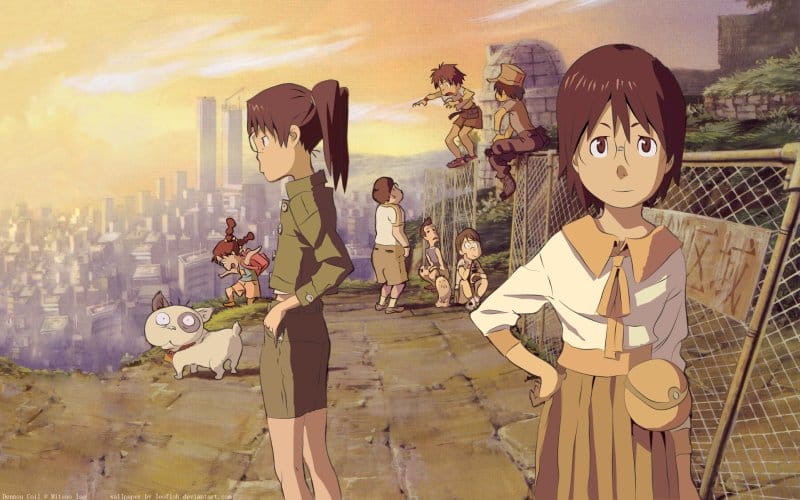 Taking Aincrad to a whole new level. IBM announced that they are producing a Virtual Reality Massively Multiplayer Online RPG based on Sword Art Online The company is seeking 208 alpha testers, who will be selected via library.
What's your crime coefficient? NIS America announced that they will bring Psycho-Pass: Mandatory Happiness to North America and Europe. The title is confirmed for PS4 and Vita, and a Steam logo is present in the game's trailer.
From The AniBlogging Community
Umaibo time! Hoshiko from World of Yamaguchi Hoshiko was recently inspired by Dagashi Kashi. After seeing the show's first episode, she was moved to hunt down some of the treats featured in the show. They run through their snacky scores, giving a taste test of both Umaibo and Potato Fry.
Happy Anniversary, Manga Therapy! manga blog Manga Therapy celebrated its sixth anniversary last week, so we want to extend a friendly "Happy Anniversary." Here's to six more!
A crash-course in anime history! Artemis at Otaku Lounge delivers a crash-course on a slice of anime history. Specifically, they look at the '70s and '80s, which were watershed moments for the industry at large.
Weekly Fun Stuff!
It's time to take a trip back in time, to Feels Town. Population, us. Ohayo is the final film released by director Satoshi Kon, before he succumbed to pancreatic cancer in 2010. Though the film is short, it's a beautiful, low-key piece that encapsulates everything Kon tried to accomplish with animation. The presentation, the use of music and the simple use of visual language tell its tale with Kon's signature dreamlike atmosphere.