Hide your wallets and keep your credit cards on a leash. Sound! Euphonium is hitting retailers this June!
Earlier today, Right Stuf posted a listing for the first Sound! Euphonium Blu-Ray release. The title will be released as a collector's edition on June 10, 2016, with a gift for fans who order before April 30.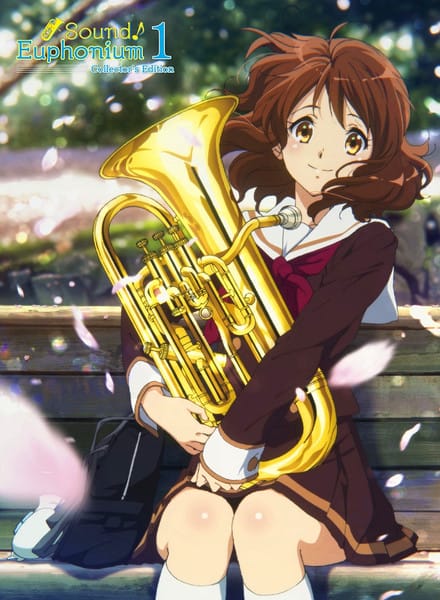 The release, which includes the show's first five episodes in subtitled format, will carry a retail price of $89.98 ($17.99 per episode). Extra features include
"Deluxe Booklet"
Reversible Cover
Two (2) "Illustration Cards"
Unaired Short Episodes
Textless Opening and Closing
Promotional Video Collection
TV Commercial Collections
Sound! Euphonium aired during the spring 2015 broadcast season. The 13-episode series was helmed by Tatsuya Ishihara (Clannad After Story, Love, Chunibyo & Other Delusions) at Kyoto Animation. Shoko Ikeda (The Melancholy of Haruhi Suzumiya) provided character designs, while Jukki Hanada (Nichijou – My Ordinary Life, Love Live! School Idol Project) took charge of series composition.
PonyCan USA holds the domestic rights to Sound! Euphonium. Crunchyroll streamed the series as it aired in Japan.
PonyCan USA describes the title as follows:
Done with Tuning? Find something precious through the activities in a brass band club. This is a real and memorable story of girls in their youth.
Spring in the first year of high school. Kumiko, a member of the brass band in junior high school, visits the high school brass band club with classmates Hazuki and Sapphire. There, she comes across Reina, her former classmate from junior high. Hazuki and Sapphire decide to join the club, but after reflecting on her experience with Reina at a junior high competition, Kumiko can't make up her mind!
Source: Twitter (WTK)