Before he punched museum curators, Handa-kun was just another high school student… or was he?
The latest issue of Square Enix's Monthly Shonen Gangan revealed that the Handa-kun anime series will début on Japanese TV this July. In addition, the publication released the show's first teaser visual.
The Handa-kun website and Twitter account also went live earlier today. The Twitter account opened with a second visual, along with a brief welcome message.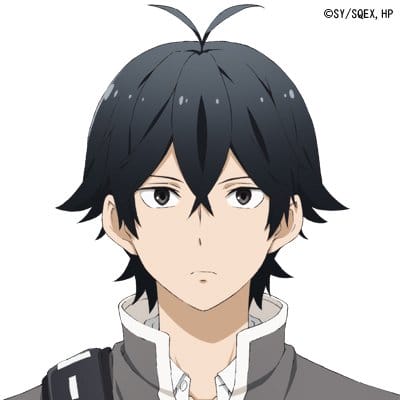 「はんだくん」公式ツイッタースタートしました!
最新情報をドンドンお届けいたします。
よろしくお願いします!!
はんだくんアイコン使ってね!#handaanime pic.twitter.com/xhLqlldf2s

— はんだくんTVアニメ公式 (@handaanime) March 11, 2016
Rough Translation: The Handa-kun official Twitter is up! We'll be delivering the latest news at a steady rate. Thanks in advance! Check out our Handa-kun icon! #handaanime
Handa-kun is Satsuki Yoshino's prequel to his hit series Barakamon. The title currently runs in Shonen Gangan, with chapters also running on the publication's website. To date, five collected volumes have been released, with the most recent hitting Japanese stores on February 12. The anime adaptation was first announced on February 1, though no official details have been released to date.
Yen Press currently holds the rights to the Handa-Kun manga in North America. The company describes the title as follows:
Handsome teenage calligrapher Sei Handa is worshipped by all his classmates as an aloof superstar – too bad Sei`'s inherent negativity makes him believe that everyone actually hates him…?! A youthful comedy of misunderstanding and melancholy unfolds in the first volume of this hilarious prequel to Barakamon!
Source: Anime News Network