Welcome, readers, to another exciting AniWeekly! Spring is just around the corner, as is convention season! Both Anime Boston and Sakura-Con will be held next week, kicking off another exciting year of fun and anime. And, as always, we'll be live on the Anime Boston show floor to deliver all of the news that's fit to print (as well as everything else!)
That said, it was a week of reclusive masters and hero academies, high school oddities and a subsiding dragon's rage. In short, there was something for everything to talk about!
In The News
Did you ever know that you're my hero? Funimation announced that they acquired an exclusive international license for My Hero Academia. The company plans to simulcast the show in the United States, Canada, The United Kingdom, and Ireland when it premieres next month.
The rage has officially died down. The official Rage of Bahamut: Manaria Friends anime website revealed that the show's première was delayed indefinitely, citing "various circumstances."
The master of dirty manga is a bit… reclusive. The latest issue of Dengeki magazine announced that Eromanga Sensei – Imōto to Akazu no Ma is getting an anime adaptation. Even better, the first staff and cast members were officially unveiled today! Akane Fujita, who played leading lady Sagiri Izumi in the drama CDs, will reprise her role in the new show.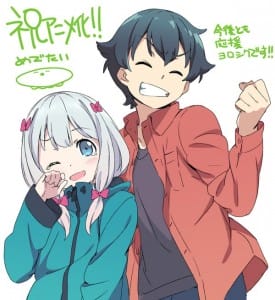 One would expect high school to be a bit… unusual. The latest The Irregular at Magic High School light novel announced that the series is getting a theatrical film.
This one's gonna sting a bit. PonyCan USA revealed that the first Blu-Ray volume of Sound! Euphonium will hit retailers on June 10. Before you put up the Fry memes, be warned: This release, which carries a $89.98 price tag, includes the first five episodes of the show in subtitled format. That's about $17.99 per episode.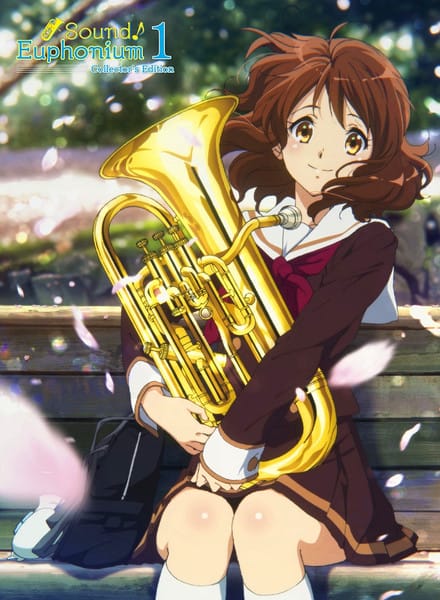 I'll form the head! Nerdist revealed that two Legend of Korra vets are working on Dreamworks's upcoming oltron: Legendary Defender. Both Lauren Montgomery and Joaquim Dos Santos will serve as showrunners for the project.
Respect the Swagamoto! The Haven't You Heard? I'm Sakamoto anime website updated with a new a visual, and the show's broadcast schedule. The real star of the day, though, was the show's promotional video, which was the raw embodiment of "swag." Seriously, we need to make #Swagamoto a thing.
Action on an Ordinal Scale! An English website for Sword Art Online The Movie -Ordinal Scale- opened earlier today. The site offered a gaggle of goodies for eager fans, including new artwork, lore details, and an English teaser trailer for the film.
From The AniBlogging Community
A tale of two crowdfunding projects. Two weeks ago, a pair of crowd-funding campaigns officially kicked off. Pied Piper, Inc. launched a drive to raise $210,000 to produce a dub for cult classic Skip Beat!. Just days earlier, though, Funimation dove into the Kickstarter dimension with the goal of raising $150,000 to re-dub Vision of Escaflowne.
Krystallina from The OASG took a close look at both campaigns, from concept to reception, to produce a true must-read this week.
Weekly Fun Stuff!
I'm sure that you've heard the term "so easy a baby can use it," or some variation on the phrase. How often, though, has it been true? YouTuber Papapaint published a short video of his toddler, utterly destroying Street Fighter V's story mode with Birdie.