Jojo's star power is so strong that it gets three promo videos for the price of one!
Earlier today, the official JoJo's Bizarre Adventure: Diamond Is Unbreakable anime website updated with three new promotional videos. The two-minute teasers focus on Josuke, Jotaro, and Koichi, respectively.
Josuke
Jotaro
Koichi
In addition, the show's staff released a new visual for the series, which you can check out below: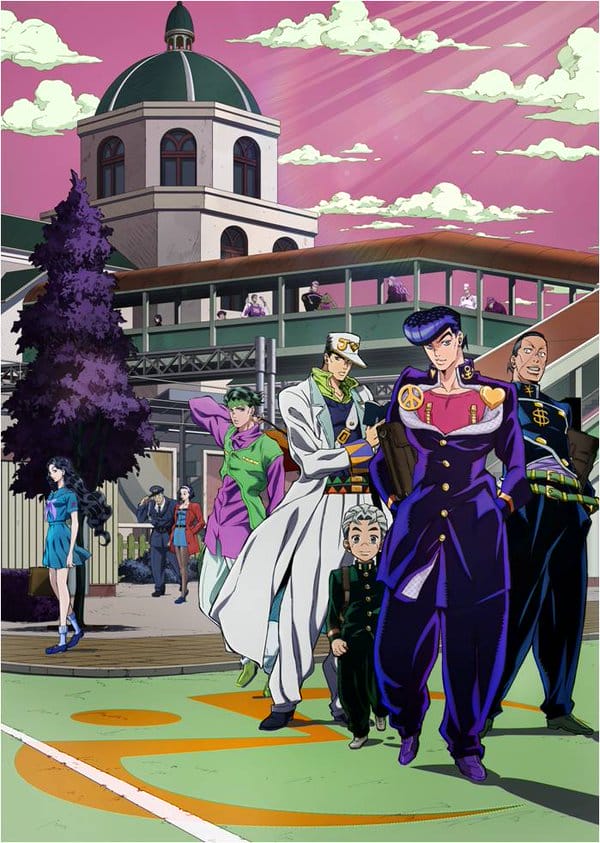 Jojo's Bizarre Adventure – Diamond is Unbreakable will adapt volumes 29 – 46 of Hirohiko Araki's manga. Naokatsu Tsuda will return to helm the series at David Production, with Terumi Nishii (Penguindrum, Servant × Service) providing character designs. Yasuko Kobayashi will be in charge of series composition.
The confirmed voice cast for the series is as follows:
Jōsuke Higashikata: Yuuki Ono
Kōichi Hirose: Yuuki Kaji
Okuyasu Nijimura: Wataru Takaki
Rohan Kishibe: Takahiro Sakurai
Jōtarō Kūjō: Daisuke Ono
Last week, Viz Media announced that they acquired the domestic rights to the title. Yesterday, Crunchyroll revealed that they will simulcast the project in eleven regions across the globe.
Crunchyroll describes the show as follows:
It has been 11 years since the defeat of the Joestar's arch nemesis, Dio. In 1999, Jotaro Kujo went to Morioh in S City in M Prefecture, Japan, to find his grandfather, Joseph Joestar's secret child, Josuke Higashikata. However, Josuke had the same ability as Jotaro, the Stand. And as though Jotaro was summoning them, a new group of Stand Users start to make their moves. There's something in this town… Josuke rises up to save Morioh, his hometown that he grew up in.
Source: Twitter (anime_jojo)