That's okay… you didn't need to sleep, anyway!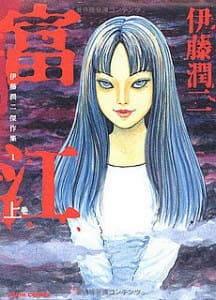 Earlier today, Viz Media announced that they acquired the domestic rights to Junji Ito's Tomie manga. The company will release the title later this year in a single hardcover edition. The 800-page tome currently has a winter release date, but Viz Media's representative noted that it could come earlier – "maybe ths fall."
Tomie is Junji Ito's first published work. The title first appeared in the pages of shoujo publication Monthly Halloween in 1987, which led to the author winning the Kazuo Umezu award. The series, which ran through 2000, received several adaptations, including a three-episode drama, a novel, and eight feature films.
Viz Media describes the series as follows:
Horror manga master Junji Ito's long-awaited debut series, Tomie, returns in a new, deluxe omnibus hardcover edition! Tomie Kawakami is a femme fatale with long black hair and a beauty mark just under her left eye. She can seduce nearly any man, and drive them to murder as well, even though the victim is often Tomie herself. While one lover seeks to keep her for himself, another grows terrified of the immortal succubus. But soon they realize no matter how many times they kill her, the world will never be free of Tomie.
Publisher ComicsOne originally released Tomie in 2005.