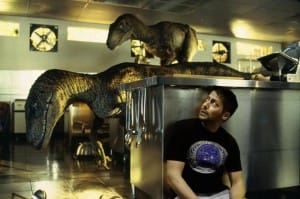 The leader of the Dragon Slayers has arrived, ready to burn everything to cinders.
Earlier today, Funimation announced that Joel McDonald (Fairy Tail, Baccano!) will play Dilandau Albatou in the company's updated Vision of Escaflowne dub.
McDonald joins six other confirmed cast members for the adaptation:
Van Fanel: Aaron Dismuke
Hitomi Kanzaki: Caitlin Glass
Merle: Alexis Tipton
Allen Schezar: Sonny Strait
Millerna Aston: Colleen Clinkenbeard
Sonny Strait was tapped to direct the new English dub.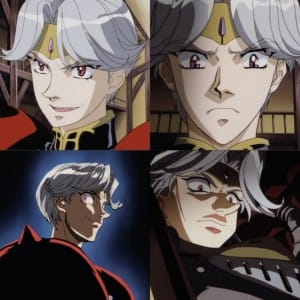 Funimation also used the recent update to clarify outstanding questions on the release. The most notable of these was the fact that, per Funimation's licensing agreement, the title will feature locked English subtitles.
Funimation's Kickstarter to re-dub Vision of Escaflowne officially launched on February 27. In an interview with Anime News Network's Zac Bertschy, Funimation brand manager Jennifer Fu explained the need for a new dub on the series:
So basically there was the original dub that came out and it's based on SD materials that, as you're aware, the director's cut, the HD Japanese version that was released on Bluray more recently, has scenes that were not in the original materials that the original English dub was based on. So because of that it's not possible for us to put the subtitled HD material which is what we've just received from Japan, on the same disc as the original dub, because otherwise it doesn't line up correctly and there are some points where the dub just won't have any dialogue or anything in it and it'd just be kind of strange.
Funimation noted that the $150,000 goal wouldn't cover the full cost of a new English adaptation.
The campaign reached its goal on March 1, and passed its first stretch goal of $200,000 on March 10. The second stretch goal was hit earlier this week.
As of press time, the campaign stands at $261,742 donated across 1,676 backers, with an average contribution of $156.17 per backer.
Three stretch goals are currently in play:
$200,000: Behind the Scenes featurettes and interviews (Funded)
$250,000: Upgraded box art, and art book added to Kickstarter Edition copies (Funded)
$500,000: Backers-only Escaflowne party at a major US anime convention, with director Kazuki Akane in attendance as a guest.
Source: Kickstarter
Editor's note: I have to admit that I'm a bit puzzled by this one, given a few significant plot details revolving around the character. But, for the moment, we'll wait and see how things shape up in the final product.