It's shaping up to be an order of epic proportions!
Earlier today, the Big Order anime staff released a pair of key visuals for the series.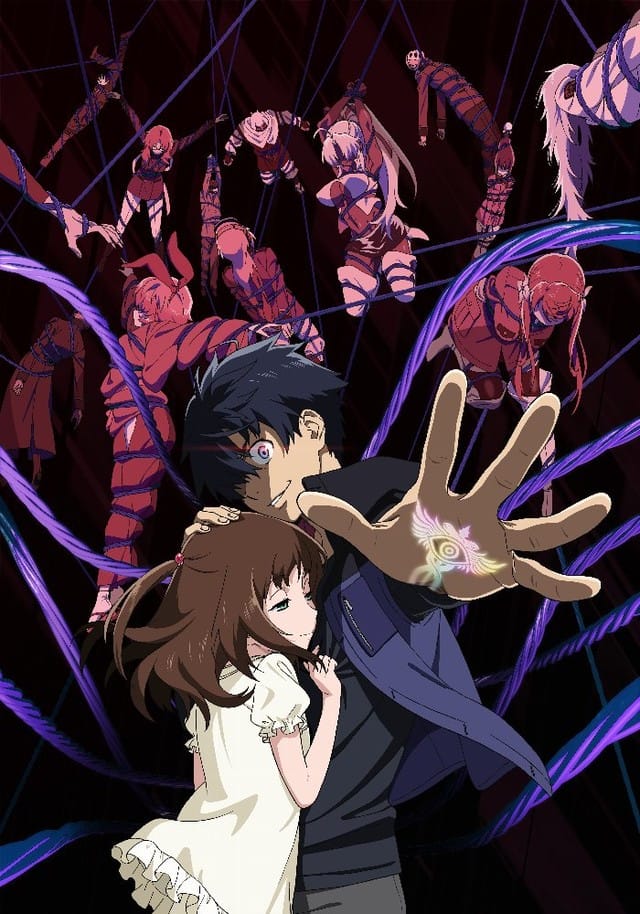 Big Order is based on Sakae Esuno's manga of the same name. The series will be directed by Nobuharu Kamanaka (Tokyo ESP) at Asread, with Tomoka Kojima (Sword Art Online) providing character designs. Katsuhiko Takayama (Aldnoah.Zero, Triage X
The confirmed cast for the project includes:
Eiji Hoshimiya: Masakazu Morita
Rin Kurenai: Shiori Mikami
Iyo: Azusa Tadokoro
Sena Hoshimiya: Misaki Kuno
Daisy: Mari Misaki
Gennai Hoshimiya: Satoshi Tsuruoka
Ayahito Sundan: Yuu Hayashi
Benkei Narukami: Fumihiko Tachiki
Kagekiyo Tairano: Hitomi Harada
Yoshitsune Hiiragi: Shinnosuke Tachibana
Abraham Louis Fran: Tarusuke Shingaki
Kokudo Soumoku: Norio Wakamoto
Lauryn Wright: Makoto Ishii
Ayahito Sundan: Yuu Hayashi
Kuno Mari: Saori Hayami
Kagekiyo Tairano: Hitomi Harada
Nene Minamoto: Aya Uchida
Hatori Hanzo: Ryōtarō Okiayu
Shirabyoshi Kuroko: Mayumi Asano
Earlier this week, Crunchyroll announced that they will simulcast Big Order starting on April 15. The series will be available in all regions outside of Asia starting at 11:00AM Pacific (2:00PM Eastern).
Crunchyroll describes Big Order as:
This is a story that begins after the world ends. One day, a new student transfers to the school attended by the story's protagonist, Hoshimiya Eiji. She's an attractive girl named Kurenai Rin, and Eiji immediately wants to get closer to her. Then, as Eiji is on his way home from school, who should appear behind him but the new student, Rin?! The latest work by Esuno Sakae, the author of Mirai Nikki, is finally getting an anime! less
Source: Comic Natalie