Welcome, readers, to an all-new AniWeekly! This week, we'd like to open with a farewell. Last week, Kouji Wada, who performed the opening themes for several Digimon titles, including the signature Butter-Fly, succumbed to cancer of the upper pharynx. We'd like to offer our deepest condolences to his family and friends.
In The News
Farewell, Wada-san Last week, singer Kouji Wada succumbed to cancer of the upper pharynx. He was 42. Wada performed the opening themes for several titles in the Digimon anime franchise, including Digimon Adventure opening Butter-Fly.
Kyoko's revenge draws near! As Pied Piper's Skip Beat! Kickstarter enters its final week, we've seen Pied Piper dish out the dub cast members! So far, five members have been announced:
Yukihito Yashiro: Vic Mignogna
Kanae Kotonami: Erica Lindbeck
Sho Fuwa: Grant George
Ren Tsuruga: Robbie Daymond
Lory Takarada: Richard Epcar
A truly terrifying tale! Discotek announced that they rescued three licenses. The company will release A Wind Named Amnesia, Soul Hunter, and Pilot Candidate in June.
Dat Netflix bump, doe. Netflix announced that they will stream Kuromukuro worldwide. The series will hit Netflix Japan four days after it airs in Japan. Airings outside of Japan have yet to be announced.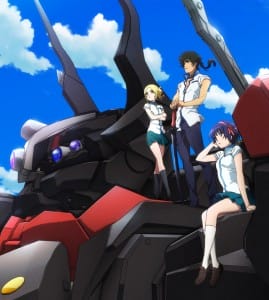 Orange roads and psychic shenanigans. Discotek media announced that they successfully Kickstarted their first Kimagure Orange Road manga release. The campaign's managed to raise over $45,000 with 29 days remaining, which is enough to publish the first volume. The company is now working to fund future volumes as stretch goals.
The Death Note appears once again. Variety reports that Netflix is in final negotiations for the North American Death Note film.
From The AniBlogging Community
Trigger's Adolescence Atelier Emily takes a look at Trigger's two new shows, Space Patrol Luluco and Kiznaiver, and how they relate to the awkward experiences of adolescence.
Weekly Fun Stuff!
https://www.youtube.com/watch?v=a9RtwZmV-EI
This week, we're sending Kouji Wada off with a song. His song.
Kouji Wada performs his hit, Butter-Fly, at a televised show, which aired on BS-11. Wada's at his peak, with a presence that's larger than life.
After an endless dream, in this world of nothingness
It seems as if our beloved dreams will lose
Even with these unreliable wings, covered in images that tend to stay
I'm sure we can fly, on my love