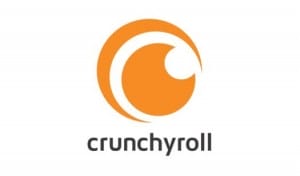 First the Yen Press investment, now this… Kadokawa's making big moves today!
Earlier today, Crunchyroll announced that they will partner with Japanese publisher Kadokawa. Through the agreement, Kadokawa will grant Crunchyroll an exclusive global distribution rights (outside of Asia) for all anime titles produced by Kadokawa in the next year. In exchange, Crunchyroll will co-finance Kadokawa's future anime projects.
In addition, the two companies will collaborate on marketing initiatives. The two companies both view this partnership as a first step toward potential expanded relations going forward.

Crunchyroll general manager Kun Gao commented on the partnership:
The hunger for compelling anime, manga and light novel content is growing at an astounding rate throughout the world, and KADOKAWA has always been at the forefront of creating that content. We look forward to working closely with KADOKAWA to provide Crunchyroll fans with access to the anime, merchandise, and books that they have demonstrated they want time and again."
This is the second partnership that Crunchyroll has entered into recently. Last year, the company launched a joint venture with Japanese publisher Sumitomo. The two companies launched a company that focuses on funding anime co-productions.
Crunchyroll currently serves over 20 million users across the globe, with subtitled streams being offered in eight languages. The company is a subsidiary of Otter Media, which is a joint venture between AT&T and The Chernin Group.
Source: Crunchyroll