Anywhere corpses lay becomes a place where man refuses to tread.
Earlier today, Funimation started streaming a 90-second preview of the The Empire of Corpses dub. The short teaser showcases a brewing battle between human troops and the Undead Army.
The Empire of Corpses will receive a limited theatrical run on April 19 and 20. The confirmed dub cast on the project includes:
John Watson: Jason Liebrecht
Burnaby: J Michael Tatum
Hadaly: Morgan Garrett
M: Sean Hennigan
The One: R Bruce Elliott
Aleksei: Mike McFarland
Nikolai: Micah Solusod
Yamazawa: Kenny Green
Friday: Todd Haberkorn
Grant: Greg Dulcie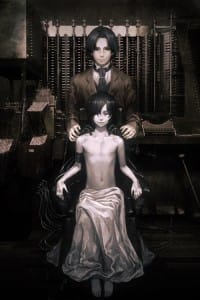 Mike McFarland is directing the adaptation and writing the script, with J Michael Tatum serving as assitant writer. Peter Hawkinson will be the ADR Engineer on the project. Kit Buss was tapped as an English dialect advisor, while Lauren Conn works as Russian dialect advisor.
The Empire of Corpses is the first of three films based on the late Satoshi "Project Itoh" Itō's novels. Ryoutarou Makihara (Hal) directed the movie at Wit Studio, with Takaaki Chiba providing character designs. The team of Hiroshi Seko, Kōji Yamamoto, and Midori Gotou wrote the screenplay.
Funimation describes the film as:
From the studio that produced Attack on Titan comes a captivating historical action thriller based on an award-winning novel by Project Itoh. In an alternate version of 19th century London, the world has been revolutionized by "corpse reanimation technology" creating armies of undead who serve the living as laborers across the globe.

In an attempt to revive his dearly departed friend, young medical student John Watson becomes obsessed with replicating the work of Dr. Victor Frankenstein—the legendary corpse engineer whose research produced the only re-animated corpse to possess a soul. But when his illegal experiments put him at odds with the British government, Watson is drafted into a worldwide race to find the lost research notes of Victor Frankenstein before the secrets of the human soul fall into the wrong hands.
Funimation will also release the remaining features, Harmony and Genocidal Organ in North America. Genocidal Organ's production was delayed, though, due to the closure of studio Manglobe.
Funimation released a dub trailer for the film last week, which you can check out below.
Source: Anime News Network