The dust storms are close. Are you ready?
Yesterday, the official Heroic Legend of Arslan anime website updated with a pair of character visuals. The series published artwork showcasing Arslan and Daryun as they'll appear in the upcoming second season, Arslan Senki: Fūjin Ranbu (The Heroic Legend of Arslan: Dust Storm Dance).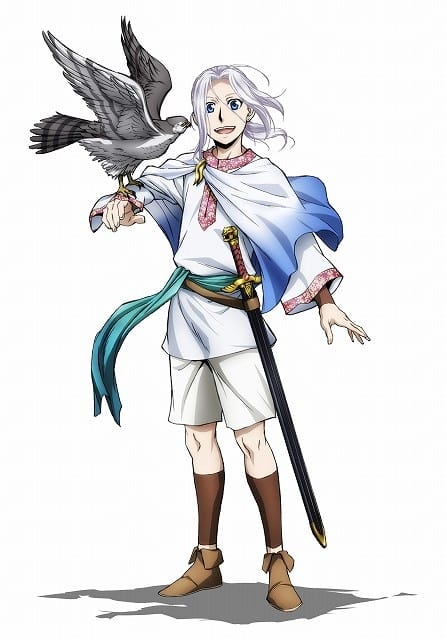 The new season is set to kick off in July. The show will air on Sundays on MBS and TBS in the coveted "Nichigo" 5:00PM timeslot.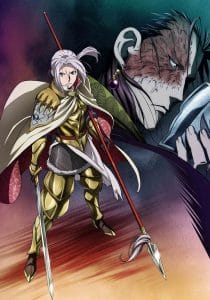 The Heroic Legend of Arslan is based on Fullmetal Alchemist creator's manga of the same name. The series is being directed by Noriyuki Abe (Black Butler: Book of Circus) at studios Liden Films and Sanzigen. Character designs were provided by the team of Kazuo Watanabe and Ushio Tazawa, while Makoto Uezu was in charge of series composition.
Arakawa's manga is an adaptation of Yoshiki Tanaka's The Heroic Legend of Arslan novels.
Most of the cast and crew are returning for the upcoming season. Kyō Yamashita will replace Daisuke Suzuki as CG Director, while Tatsuya Shimano replaces Hiroshi Adachi as Modeling Director. CGI production is being moved to 3dCGI from Sanzigen.
Eir Aoi (Kill la Kill, Sword Art Online) will perform the season's opening theme, while Kalafina will return to perform the closing.
FUNimation holds the North American rights to The Heroic Legend of Arslan anime series. The company streams the show on their streaming platform and on YouTube. In the UK, Viewster holds the license to the show.
The official website for the TV anime based on Hiromu Arakawa's manga adaptation of Yoshiki Tanaka's fantasy novel series The Heroic Legend of Arslan has posted new character visuals of Arslan and Daryun for its upcoming second season.
The first season of the TV anime adaptation animated by Liden Films and Sanjigen was aired for 25 episodes from April to September 2015. The second season with the subtitle "Fujin Ranbu" (Dust Storm Dance) is solely produced by Liden Films and is set to première on MBS/TBS and their affiliates in July 2016. Its OP theme song is performed by Eir Aoi and the ED is by Kalafina.