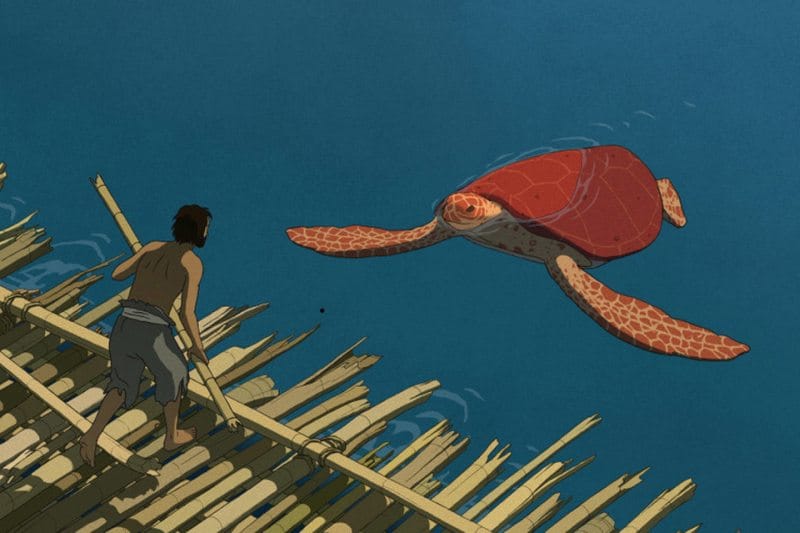 Get your plane tickets ready, because Ghibli's heading to Cannes!
On Thursday, the Cannes Film Festival revealed its official film selections for this year's event. Among the listings is upcoming Studio Ghibli co-production The Red Turtle, which will screen in the "Un Certain Regard" category.
The Red Turtle is the first theatrical film from Studio Ghibli since 2013's The Wind Rises. The feature is a co-production with award-winning Dutch animator and director Michael Dudok de Wit (Father & Daughter), with Ghibli co-producing the film with French company Wild Bunch.
Toho will distribute the film in Japan this September. As of press time, a specific première date is unknown.
For the feature, de Wit moved to Tokyo's Koganei district, where Ghibli is based. He produced the film's storyboards and scenario, which were later checked by Isao Takahata (Grave of the Fireflies, The Tale of Princess Kaguya). The script was written by French director and screenwriter Pascale Ferran (Lady Chatterly, Bird People).
Cannes' "Un Certain Regard" category was first rolled out in 1978, as a means to encourage newer talent. Two other Japanese films will run in the category, which will be directed by Hirokazu Kore-eda and Koji Fukuda.
The Cannes Film Festival runs May 11-22.
Source: Variety