It's time for the cards to tell their tale once again.
Earlier today, the official WIXOSS trading card game's Twitter account announced that a new WIXOSS anime series is in the works. The new project, titled Lostorage Incited WIXOSS, will hit Japanese TV this fall.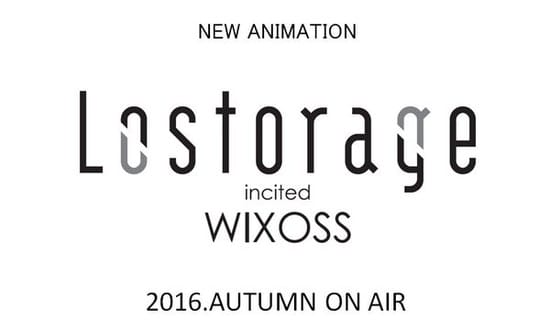 The announcement didn't state whether the show was a TV series or a special, only featuring the words "On Air" in the reveal image.
お待たせ致しました。新作アニメ発表となりました!
タイトルは「Lostorage incited WIXOSS(ロストレージインサイテッドウィクロス)」
今秋、放送!
WIXOSS3年目よろしくお願いいたします!#WIXOSS pic.twitter.com/H7RTwP70Dq

— WIXOSS公式アカウント (@wixoss_TCG) April 16, 2016
Rough Translation: Thanks for your patience. We have a new anime announcement! The series is titled "Losorage Incited WIXOSS" (ロストレージインサイテッドウィクロス). We thank you for 3 years of WIXOSS! #WIXOSS
The WIXOSS trading card franchise first hit Japan in April 2014, alongside anime series Selector Infected WIXOSS. The sequel, Selector Spread WIXOSS, hit the airwaves in October of the same year. The most recent entry in the franchise, Selector Destructed WIXOSS, was a theatrical film that hit theaters in February.
In North America, Funimation holds the rights to the WIXOSS anime. The company currently offers the titles on their digital platform. They describe the series as:
selector infected WIXOSS

In the popular game WIXOSS, there are special cards called LRIGs that few players know about—cards that possess personalities and wills of their own. Ruko is a teenage girl who just found one of these rare cards. Now, she can use her LRIG to battle in a strange, dark plane of existence. If she wins, her wishes will be granted—but what happens if she loses?

selector spread WIXOSS

Get ready for the thrilling second season of the WIXOSS series! Immerse yourself in a game where special cards called LRIGs – cards that possess personalities and wills of their own – can change your life forever. Teenager Roku holds one of these rare cards, and if she wins, her wish will be granted. But what happens if she loses?
Source: Yaraon!